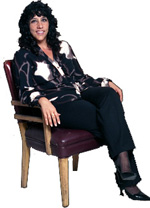 Q: Help!  The last few buyers who have called reached out because they want to look at a home they have seen online. I don't want to take away their enthusiasm so I don't make them sit through a buyers presentation first.  But as soon as they see the home and it doesn't fit their needs, they completely disappear.
A: Sounds like there are actually two things going on – buyers who are "overly enthusiastic" and buyers who are "not ready". The "overly enthusiastic" buyer may be looking for one of two things – an amazing "deal" or the "perfect" home. These buyers suffer an emotional letdown if a home doesn't meet their needs. The "not ready" buyer is simply not ready at the moment. Although they're excited at the thought of buying, their financing may be up in the air, or they may be waiting for the school year to end.
As much as you think a buyer presentation takes away from the process and slows a client down, you can convert both the "overly enthusiastic" and the "not ready" buyer with the use of a short and interactive presentation.  Put your presentation together with benefits in mind for the buyer, and make sure you explain those benefits.  If your time is being continually wasted by these two types of buyers, you owe it to yourself – and your buyers – to have this conversation.