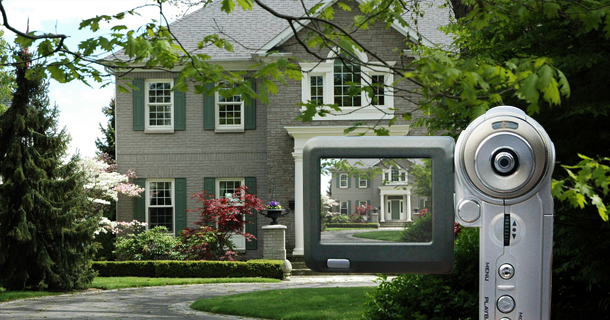 … to your business in 2012, it should be video.
Yes … video!
If you've been reading my Zebra Reports for a while now, you'll know that I've been a proponent of video for several years.
Back in 2010 I suggested that video, and vlogs (video versions of blogs) offered a great opportunity for agents who wanted to dominate their local real estate market.
The reason was simple: so few agents were using video that the opportunities were unbelievable.
Fast forward to the end of 2011, and my message is the same: if you're not using video, you're missing the boat!  Research shows that only about 8% of all real estate agents use video.  Yet consumers love video!  Why?  Because it's easy for them to access, and a well-made video can be a great first step toward establishing credibility.  Video makes it easy for a potential customer to determine if they want to work with you.
I've been pushing the clients I coach to incorporate video into their businesses.  Some have; some have not.  When I've asked those who've yet to take the leap why they're so reluctant to do so, I always hear the same responses:
"I look too fat."
"I look too thin."
"I won't know what to say."
"I'm afraid I'll say something stupid."
"I don't know how to work the camera."
"I don't know how to edit the video."
"It's too technical."
"It will take too long."
Which one (or more) of these excuses are the ones you're using to allow yourself to take a pass on video?
The learning curve for video is no different than anything else in your business.  It's going to take you a bit of time to get comfortable with this new thing.  But really, it's no different than writing your first contract, opening your first real estate lockbox, creating your first Word or Excel document, or creating your first newspaper ad for a listing.  All of those tasks probably seemed daunting at first too … but with a little guidance and a little practice, they've become part of your real estate routine.
Video can be the same.
Let me share with you a couple of quick tips to help take the mystery – and the pain – out of video.
First, find a listing that you want to feature in your video.  Most first-time video creators find it easier to talk about a home than themselves.  The home you feature can be one of your listings, or it can be listed by a colleague.  If you "borrow" a listing be sure you have the listing agent's permission, and that of the seller, and be sure not to imply this is your listing in the video.  A great way to handle this is to say, "Hi I'm Denise Lones, and I want to introduce you to a great new listing in your market.  I discovered it while touring this week, and I can't wait to share it with you."
So, let's assume you've found a listing to film.  For your first couple of videos, I want to you take it slow and easy.  All you need to do is focus on filming an introduction, and an ending, to the video.   All the rest of your work will be narrating.
The introduction should be filmed either just outside the house, or in the entry.  You'll introduce yourself (and the house).  The rest of the video will not include you on camera until the very end, where you will thank visitors for attending, and say goodbye.
During the tour of the home, while the camera is roaming through the home you simply provide a voice-over narration.  The beauty of this is that you can record this later … and re-record if you have any challenges.
Beginning by producing your videos in this manner, and you'll see how simple it can be to take advantage of the opportunities presented by video.
Later, when you've become more comfortable on camera, you can add video segments on neighborhood, cities, the real estate market, and more!
Of course, you'll want to make these videos available to the widest possible audience by posting them online.  If you have your own website, add them there.  But most importantly, post these videos to YouTube – preferably to your own YouTube channel.
And those fears about not looking got on camera?  Get over yourself.  Are you determining whether you work with people based on their looks?  I doubt it!  So unless you're a model (or the client is really shallow), people aren't basing their hiring criteria on your looks.  Look presentable; act knowledgeable.  Let your skills and strength shine in your video, and see what a difference it can make in your business.