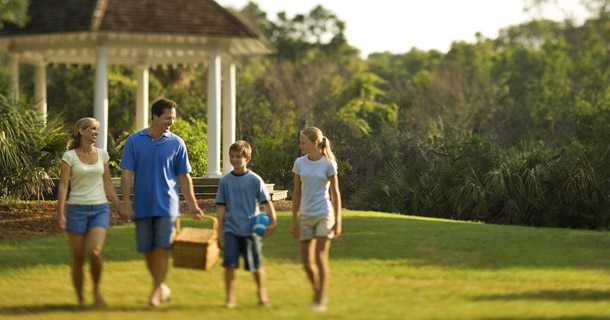 It's that time of year. School's out, the weather is getting warmer, and many real estate agents start dreaming about… vacation!
Unfortunately, for many of them it's just that – a dream.
I'm a huge believer in the concept of "quality of life," or "work | life balance." Because of that I believe regular time off is an absolute must for real estate agents – scheduled time off each week, and a longer period for extended vacations at least once each year.
I can already hear you wailing in the corner! And I know you're saying to yourself, "Denise, there's no way I can plan a vacation! I'm too busy with clients, and they won't wait for me." Or maybe the thought is, "Denise, don't you know how slow things have been? I can't afford to miss even the littlest opportunity that might come my way."
The negative impact of not resting, relaxing, and recharging are well-documented. If you allow yourself to think about stress as a helpful motivator, or if you allow stress to build up without releasing it, you need to take a giant step back. Fatigue and chronic stress can create stomach problems, sleep disorders, heart disease, depression, obesity, and skin conditions – not to mention headaches, ulcers, and high blood pressure!
Just as detrimental is the trickle-down to our personal lives. Working too much, too hard, too long and with too few breaks can contribute to a breakdown in communications, and can lead to feelings of anger and/or resentment from friends and family. Working without time off zaps your creativity, numbs your mind, and depresses your soul.
If we know all this (and at heart, I think most of us do), why do we find it so hard to plan vacations? Is it really the fear of losing business… or is there something else that's holding us back?
The five questions you must ask yourself
Have you ever truly considered:
When was the last time you unplugged for a minimum of five days? By "unplugged" I mean no work phone calls (inbound or outbound), and no emails. No searching on the MLS. No social media.
The damage to your physical, spiritual, mental, and emotional health that a lack of time off creates? Take a moment to really add all this up.
In what ways is your workaholic behavior impacting your family? Don't have a family? Think about your close friends instead.
What is the very worst thing that would happen if your clients couldn't reach you for a week? Be honest with yourself, not overly dramatic.
What is the best thing that could happen if you took time to rest, relax, and recharge? Do you think there might be benefits? Could you return from vacation more effective, and more focused, than you are today?
So you're ready for a vacation?
Let's imagine you're ready to starting thinking about taking a vacation. Just how can you make a vacation happen for your business?
When I was actively selling real estate I planned the future year during the final quarter of the current year. One of the first things I did? I went to the calendar, and marked out all the time off I wanted to take over the course of the year. This included family birthdays, important school events when my children were younger, community activities, civic meetings, and yes – vacation. Weeks of it at a time.
I always took my vacation when it was scheduled, and I never felt guilty about it. And I never worried about being gone for three very simple reasons:
I delivered extraordinary care to my clients all year long.  They loved me, and were happy to wait to work with me if they knew in advance when I wasn't available.  Since I always shared with them when I would be gone, there were never any surprises.
I was consistent in my lead generation.  That meant I consistently had prospects in my "funnel" … so I never had to worry that the only call I might get over the course of the summer might come during the week I was on vacation.
I made sure that I had a great agent to cover my business while I was gone, and I gladly returned the favor.
The first two items on the list aren't something you're going to magically be able to do in the next week or two. However, you still need to plan a vacation! And be sure to create the systems in your business that allow you to get consistent with lead generation and client care so each year you can take off more and more time with ease.
But item #3 – getting coverage for your business – is an area in which I can offer some suggestions. First, check with your broker to see if they have an "on-call" agent that covers for vacationing agents. This is a truly amazing service offered by some brokerages.
If you strike out there, it's going to be up to you to find someone to cover your business while you are gone. Once you do, have a clear discussion with that agent about your expectations.
Compensating your colleagues
Which brings us to the question of compensation. I'm amazed at the number of agents who dance around this when talking to colleagues about coverage. I'm equally surprised by the way in which an agent feels it's appropriate to compensate a colleague in their absence. Do you have a clear-cut structure for compensation that is fair to both parties? Take a look at how I structured commission-sharing on clients (this works well even if you're not on a long-term vacation, but something comes up when someone has to cover for you on a short-term basis).
Buyer Transactions
20% to the source of the lead
10% for previewing
20% for showing
20% for writing the offer and negotiating the offer
20% for attending the inspection and negotiating the results
10% for ongoing communication with lenders, escrow, and the other agent
Listing Transactions
20% to the source of the lead
20% for researching and creating the CMA
20% for presenting the CMA
10% for managing the listing (market updates, staging, flyers, syndication, etc.)
20% for reviewing and negotiating offers
10% for ongoing communication with lenders, escrow, and the other agent
Typically, you're the source of the lead, and would retain a minimum of 20%. Of course, some of these categories can be further split. For example, the communication with lenders, escrow, and the other agent. If you're gone for two weeks, but your closing period is four weeks you may want to divide this category so that each of you receives ½ of the 10%.
Over the years I've actually found that many agents want to pay the covering agent a mere 20%, even though that agent did everything but procure the lead. That's never seemed fair to me. Because I was willing to compensate agents fairly for the work they performed, I never lacked for agents willing to help me out during my time off. Remember: this should be a reciprocal arrangement, so what you "give up" in commission will come back to you when you cover for someone else.
If not a week… a day?
Maybe I haven't yet convinced you how critically important it is to give yourself a vacation. If that's the case, can you at least commit to a more relaxed work schedule this summer? One that allows you more time off each week than you're currently taking? If that baby step is all you can manage now, go for it! Once you've given yourself the gift of recharging it will be that much easier for you to plan a "real" vacation – one that promotes resting, relaxing, and recharging – in the future.
If you've been successful at planning time off drop me a line and let me know what's worked for you!