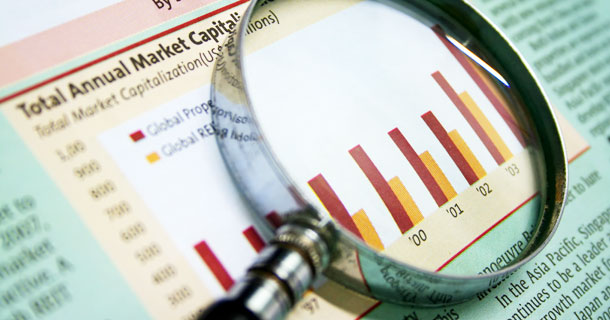 2013 is only three days old, yet it has ushered in a huge economic harbinger with the bill to circumvent the fiscal cliff, signed by the President just hours ago. While approval of these tax cuts for 98% of Americans coupled with curtailing automatic deep spending cuts (including cuts to unemployment) should avert another recession, this deal is not done. The deficit still exists and will actually grow with the approval of this bill. A new Congress is being sworn in today and there is no doubt that spending cuts and the debt ceiling will be issues which need to be addressed in the coming weeks.
But what does this have to do with real estate? Everything.
According to CNN, had this bill not passed and we indeed went over the fiscal cliff, our country would have slipped back into a recession with unemployment teetering around 9%. We have managed over the last few years to get that unemployment number from a high of 10% in October of 2009 (remember October of 2009? I do and it wasn't pretty) down to its current 7.7% level. It hasn't been above 9% since September of 2011 and is currently at its lowest level since December of 2008.
Is it any coincidence that the recovery of the real estate market has closely followed the recovery in unemployment rates? Of course not. But to understand what is happening – or what may happen – with the real estate market, you have to look at the economy as a whole.
At the end of each year, I spend weeks studying the many indicators which make up our economy and industry:
Economic indicators such as employment, gross domestic product, manufacturing, government spending, consumer confidence, and inflation
Demographic indicators such as population, migration, household formation, and age of homeowners
Real estate market indicators such as mortgage rates, home prices, inventory, days on market, and homes under contract
New construction indicators such as housing starts and remodeling trends
Commercial and multi-family indicators
From this research I compile a list of predictions for the upcoming year. In fact, this year, I have made 30 predictions which cover all the above areas and several more! I have never made this many predictions before (usually I have between 20 and 25) but this year I was compelled to make 30, especially in light of the political economic turmoil that has dominated the headlines these past weeks.
Here are just a few of my real estate market predictions for 2013. Please note that these predictions, while based on data available from a variety of sources, are my opinions:
Housing Inventory – Inventory levels will continue to decline in 2013. As the economy improves and interest rates hold at record low levels, buyer demand increases.  The surge in buyer activity and investor demand is forcing inventory numbers down to record low levels. This demand will force construction to increase in 2013 due to this strong demand.
House prices – House prices will increase dramatically in 2013 in part due to shortages in inventory. Other factors that will add to the increase in house prices include high demand from investors buying single family homes to hold as long term rentals, a decline in foreclosures and short sales and an increase in buyer demand. The median expected house prices should rise 4% nationally while the State of Washington should rise 5 – 8%. Some high-demand markets and high-demand home styles could increase as high as 15 – 20% (this increase is largely due to inventory issues).
New Home Sales – New home sales continue to trend higher as demand increases. The lack of new home inventory over the past 6 years has created a new interest in new homes. New home sales were up 27% from the fall of 2011 to the fall of 2012 while inventory is almost at a 50 year low. I anticipate that in 2013 we will see our highest sales rate of new homes in history. This means that new home inventory will be absorbed by the market quicker than any other time on record.
Here is good news for all of you who have had buyers who have had a difficult time getting a loan:
FICO Scores – FICO scores for closed loans have increased substantially meaning that it became even harder to get loans (even FHA loans) in 2011 and 2012. FICO scores on closed loans will reduce in 2013 due in part to easing up of lending which will result in another surge of buying in 2013. In 2013 FICO scores on closed loans will average below 700.
2013 is shaping up to be an amazing year for real estate and I want you all to get ready. If you live in areas where spring is the busy time, spend the next couple of weeks getting those buyer and seller packages ready, get your pending to close checklists prepared and spend some hours of power mapping out your plan. If you live in an area typically known as a haven for snowbirds, you may already be in the thick of it. I am very excited for what 2013 will bring!
If you are interested in my entire list of predictions, there are only three ways for you to receive that information:
Through my EVOLVE coaching program – our new group is starting January 30th and is almost sold out!
By becoming a Club Zebra PRO member – in addition to my full list of predictions, I also have an article you can send out to your clients which highlights several of the predictions.
By joining me for my upcoming State of the Market classes. We currently have two scheduled in Mount Vernon and Bellevue, Washington with just a handful of other dates

 January 31st at the Best Western Cottontree Inn in Mount Vernon, WA, sponsored by Soria Real Estate
February 6th, coming to  Bellevue, WA – details will be released next week! Check your inbox …