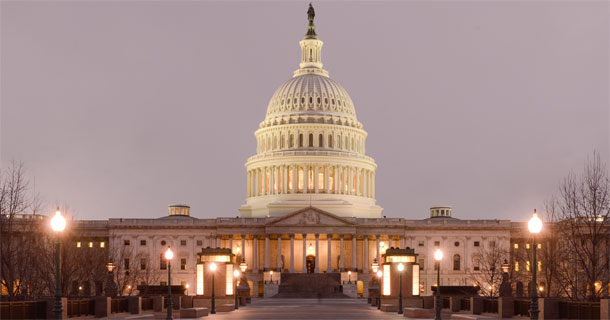 Just when we thought the real estate market was back and moving along nicely, the government decided to shut down. Real estate is driven by consumers who are ready to buy and sell, and when consumer confidence gets low, sellers and buyers stall too. Buyers who are ready to sign on the dotted line are no longer queuing up in multiple offer situations; they are deciding to sit on the sidelines.
Buyers and sellers who are eager to sell and take advantage of the low interest are now questioning this decision. All of this comes down to buyers' and sellers' concern over the government's inability to come together with the decision that's in the best interest the citizens.
Government shutdowns are bad for the economy and many Americans who felt that they could finally come up for air are now beginning to wonder if the air they are breathing has been tainted.    
We see this lack of consumer confidence appearing in the lack of pending numbers. Pending sales are down due to buyers putting on the brakes. Although I believe this is a short term issue, it still doesn't help our real estate industry right now. Buyers still need to buy and sellers still need to sell, so what should have been a very robust October has turned in to a quiet one.
Because our demand is still so strong there is no doubt buyers and sellers will come off the fence soon, but they certainly are waiting to see what the government does.
Here are seven ways the government shutdown has affected the real estate industry and your buyers and sellers:
IRS – The IRS is essential to the real estate transaction as lenders verify pieces of information such as social security numbers and buyer income via tax return transcripts. Sometimes the Social Security Administration is sometimes called upon to verify this information but it is shut down as well. Although many lenders are bypassing this requirement for the time being, this is becoming a bigger challenge with the jumbo mortgage market as CNBC is reporting that some lenders are not allowing these larger loans to go through without tax verification from the IRS.
FHA– While FHA has indicated that 90% of their staff will be furloughed; FHA loans are indeed still available as funding is usually supplied by private lenders. However, there are delays caused by the shutdown and limited staffing. HUD has indicated that they do have limited staff on hand to endorse loans for single family properties. Multi-family property loans will not be granted during the shutdown.
VA – These loans are funded via user fees so there is no interruption on the lending side, but there may be delays in closings.
USDA – The rules for qualifying for a USDA loan were adjusted on October 1st, but unfortunately the website that outlines those rules and indicates whether or not a property is eligible for a USDA loan is shut down. However, if the Rural Development office of the Department of Agriculture has already provided a conditional commitment for the loan, the loan may close as the funds have already been set aside. The USDA program makes up less than 5% of the mortgage market with first time home buyers making up the bulk of those borrowers. The mortgage program information on the USDA website simply states: Due to the lapse in federal government funding, this website is not available. After funding has been restored, please allow some time for this website to become available again.

Freddie Mac and Fannie Mae –These are continuing to function normally as they do not rely on appropriated funds. Some government employees and contractors may not be receiving paychecks, but Freddie Mac is allowing loans for these buyers to go through if other lending requirements are met. Both Freddie Mac and Fannie Mae have indicated allowances would be made for buyers who may be furloughed or may not receive a paycheck due to the shutdown.
National Insurance Flood Program – This is continuing without interruption as the funding for this program is through insurance premiums, not through government funding. However, the National Oceanic and Atmospheric Administration (NOAA) and the U.S. Geodetic Survey sites are for the most part, shutdown. This means that any engineering surveys which require U.S. Geodetic Survey readings will not be available for the duration of the shutdown.
Federal Employees – If you have buyers who are furloughed federal employees, verifying their employment verbally or in writing by their supervisor may be a challenge if that is required by the lender.
Of course, the above items are not a challenge for cash buyers – only for those getting a loan. However, there is actually a larger problem than just the nuts and bolts of getting a loan and that is consumer confidence.
It's your job as a real-estate professional to let your buyers and sellers know that the fundamental of our market are strong and that it is an incredible time to buy and sell real estate. To keep up to date on the status of all the different agencies and departments, please visit the National Association of REALTORS® website: http://www.realtor.org/articles/government-shutdown-updates