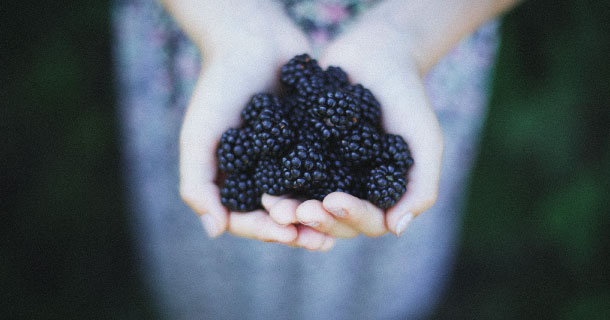 I want you to imagine you are out with your family at a picnic. You come across a large meadow full of blackberry bushes that are full of ripe juicy lush blackberries. You start to pick them and realize after a few minutes that your hands are full and you have nowhere to put any more blackberries. You didn't plan on finding blackberries and you weren't prepared to be storing them. Unfortunately, you only have two hands and you are now tapped out.
You weren't prepared for this "event" and you didn't have the right tools for the job.
This reminds me of many real estate agents I have met over the years that are holding onto so much unnecessary stuff that they don't have room for the things that will really make a difference in their business.
To improve, grow and get to the next level of anything in your life you have to let go of what is not working for you. You have to make room for greatness. You need to be ruthless when it comes to getting rid of what is not serving you well in your business or your life. If your hands are always full, you will never be able to grasp new opportunities.
I talk to agents every day and there are a number of common themes I hear over and over again. One of the most typical ones is that they don't have time to contact their past clients because they are too busy with current clients, doing things that they probably should be delegating.
For example, recently a client told me she had been too busy to get her monthly mailer out to her past clients. Her reason for not doing this crucial task was because she had to go over to a potential seller's house to help with gardening and yard clean up that she suggested they do before listing. Her past clients suffer and don't hear from her because she is too busy trying to be a gardener. She should have hired a landscape professional to help the seller instead of getting her hands dirty. Even after all this help she gave, she called me to tell me she was furious because the seller had opted to go with another agent! I told her to stop filling her hands with tasks that she should not be doing so her time would be freed up to do what she should be doing – taking care of her the past clients that were so important to her.
Another big problem I see is when agents invest precious time, energy, and money into online leads. These take time to cultivate and the lead often does a terrible job of responding. The challenge is that most of these potential leads will never end up doing anything with you. The amount of time you invest and the false security blanket you are paying big bucks for eventually drives you to hopelessness. What if you simply divert the money you are spending on online leads that are not turning into anything into a monthly past client mailing program, cultivating the relationships you already have. Maybe that money would have been better spent on an assistant who can take some of the more-basic tasks you spend your time doing, allowing you to connect with past and potential clients and doing a great job with your current clients.
When you are too busy, when you take on too much, and when you are full, you have to edit all those things out of your life and your business that are not serving you well. You never know when you will need your hands available to pick some luscious blackberries!