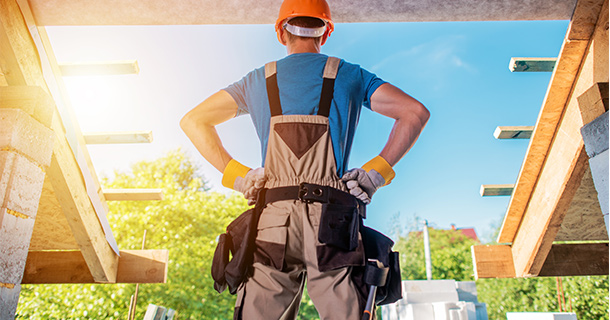 In the world of new construction and home building there is always a rolling set of trends and preferences that buyers get excited about. Buyers' needs change over time and trends have a way of coming in and out of favor. This week I want to share my recent findings related to the hottest new trends in new home building.
I just returned from an incredible new construction tour where I was able to visit many different builders' projects and model homes and the trends were consistent throughout many of these new home communities. I want to let you know what is going on out there and what the builders are doing. There are several hot trends from space planning to décor and then of course to color trends. Here are top features buyers are asking for and are willing to pay for.
1. Flex Space
Smart builders are allowing buyers to create "flex space". The space configuration of the home is extremely important, and many builders are offering rooms with the ability to customize for different types of usage including multi-generational space, office, hobby or even bonus room space. A super popular trend is utilizing as much of the space as possible for storage and even flex space above the garage. Luxurious guest suites with built in wet bars and full bathroom facilities and walk in closets is an extremely popular option for buyers right now.
2. Storage
Storage has become the new must have trend. I am not just talking about closet storage or garage storage. I am talking about organized storage systems in closets, laundry rooms, pantries, and even under staircases. Every nook and cranny is being utilized for storage purposes.  I have some extended pantries that have full dishwashers, sinks, and even some cook tops. But the one thing all these pantries has in common is kitchen quality cabinetry and organizational systems. Kitchens are changing as well with the main part of the kitchen and entertaining islands being reduced in size while the pantries are being expanded. Buyers are even willing to pay extra to have additional organized closet systems in the guest bedrooms.
3. Cabinetry
The other big change in kitchens and bathrooms is the trend going away from white in cabinets. White kitchen cabinets has been the hottest trend for a number of years. But white is not the most popular color anymore. The hottest trends I saw were different shades of wood tones including tans, gorgeous dark browns, beautiful espresso, cappuccino—anything coffee color related. Another thing I saw was a mix of different cabinet types. You might have a very modern upper with a more transitional lower. I also saw décor elements that mixed woods with metals and stone and even glass. New home trends in cabinetry are moving away from "matchy matchy" and towards eclectic. There is a lot of variation and mixing of elements.
4. Windows, Ceilings, & Doors (Oh my!)
Okay this is by far my favorite trend. Windows are getting bigger; doors are getting taller and ceilings are getting higher. All of this adds to the volume of the home which helps the home appear to be larger. In a world where building restrictions can hamper home size, utilizing windows and higher ceilings allows a builder to make a home feel larger. The scale of size is changing in new construction. Another great trend is the use of nonstandard window sizes to create architectural interest. Most of the homes I toured had at least one remarkably interesting window configurations to let in more light.
5. Organizational Systems and Space
Anything to do with organization is big. We are talking about kitchen islands with beautiful organizational systems built in for your cutlery and flatware. Drawer systems that spotlight spices and fancy cookware organizers, anything to keep the homeowner organized.  I also could not get enough of the cool laundry room and garage organizational systems. Yes there is a way to organize a laundry room to shorten the amount of time you spend caring for your laundry, who knew!
The current trends in new construction are incredibly innovative and exciting. Really pay attention to these details for the market you are in so you can stay on top of these trends for your buyers. A good way to stay up on the trends is to go online and look at what some of the big national builders are doing. Check out Richmond American Homes, Pardee Homes, Pulte Homes, Shea Homes, Toll Brothers, KB Home and any builder that is building in your area. Compare West Coast to Midwest to East Coast builders. Look at their developments and their models, and you will notice there are definite trend differences in each area.
The West Coast, for example, is building a lot more modern product. The East Coast is seeing more traditional product unless it is in the large metropolitan cities. In modern design, you are not going to have a lot of heavy molding. You also would never use black windows in a very traditional home, but they are essential in a modern home. Black is a big design trend here on the West Coast. Whereas on the East Coast, white is still super popular.
I really encourage you to get out there and look around. If you cannot go in person, check out the online virtual tours. The technology we have can make you feel like you are right there. Take advantage of that. I have had such a great time exploring new construction, and I hope you enjoy it as well.
Until next time, have a great week!
By Denise Lones CSP, M.I.R.M., CDEI – The founding partner of The Lones Group, Denise Lones, brings nearly three decades of experience in the real estate industry. With agent/broker coaching, expertise in branding, lead generation, strategic marketing, business analysis, new home project planning, product development, Denise is nationally recognized as the source for all things real estate. With a passion for improvement, Denise has helped thousands of real estate agents, brokers, and managers build their business to unprecedented levels of success, while helping them maintain balance and quality of life.