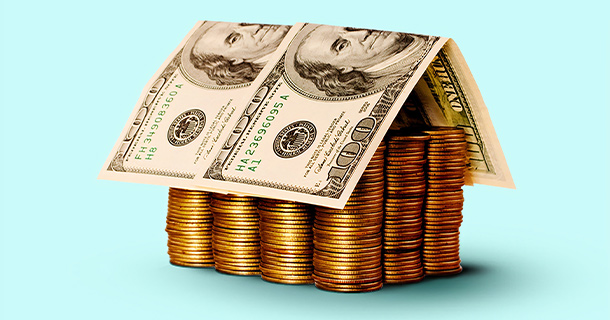 This week I want to chat about big homes. Yes, the big boys…the 4000+ square foot homes that in many markets can often take longer to sell because of their size. After COVID became a reality in March many buyers realized that they wanted to move into a bigger home. A home that they could use for work as well as play. Having more space for their kids makeshift school and their new work from home schedules make for a higher demand for the larger home.
So why is it then that these larger homes are not selling faster? Why are they taking longer to sell? Even though they are super popular they are not selling at pace I would expect them to be considering their newfound popularity.
So, I decided to do some research to find out what could be causing this. The simple answer is that because these homes are a lot larger than others, they come with a higher price tag. After Covid-19 became a reality the Jumbo Loans market dried up. Many lenders stopped offering Jumbo Loans which had a direct impact on these larger more expensive homes. While there are many buyers who pay cash for their home purchases there are even more that do not.
So yes, indeed there is an increased demand for larger homes but there is also an increased barrier to getting the loan to buy these larger homes. Big homes are experiencing a sudden surge in demand right now, as many people are reconsidering their living environment and housing needs in the light of the Covid pandemic.
Clients have contacted me about their big-home listings. They tell me their larger home listing is "perfect" and yet it is not selling. I explain to them that they need to be patient because buyers that are perfect for these larger homes can't get the financing they need to buy them.
In this situation, one the of best pieces of advice is this: Be patient. Keep your listing clients informed about what is happening in the marketplace, especially when it comes to buyers' financing opportunities. The demand is out there, and we can see it in the MLS, but we're also experiencing lending conditions that aren't favorable for buyer that need a jumbo loan. This is all about timing and Jumbo Loans are already starting to come back.
Stay patient because the big houses are still in high demand and I am certain this will continue. It may take a little extra time for the lenders to get back into jumbo-lending.
By Denise Lones CSP, M.I.R.M., CDEI – The founding partner of The Lones Group, Denise Lones, brings nearly three decades of experience in the real estate industry. With agent/broker coaching, expertise in branding, lead generation, strategic marketing, business analysis, new home project planning, product development, Denise is nationally recognized as the source for all things real estate. With a passion for improvement, Denise has helped thousands of real estate agents, brokers, and managers build their business to unprecedented levels of success, while helping them maintain balance and quality of life.