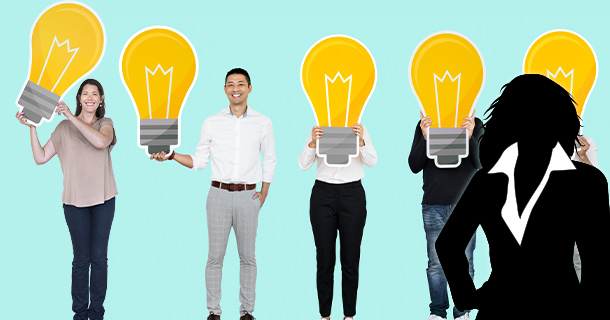 Thank you to everyone who attended the Real Estate Success Summit on Tuesday! It was a different experience for sure, coming to you live in studio versus live on stage!
The one thing a virtual Summit allowed us to do is interview a number of agents and real estate businesses who have forged a path doing things their own way.
I know I very much enjoyed conducting the interviews and learning more about each of these agents, I am thrilled to hear our audience's feedback and how these are motivating you to make some changes in your businesses! In fact, some of you have even taken action in the 48 hours since the Summit and I am so grateful to the agents who planted that seed of inspiration.
Here are some things that were shared by the agents interviewed and what specifically inspired both myself and our viewers:
Brian Krueger –  Brian is one of the most focused and hard-working people I know, but despite how busy he is, he takes care of his family, his health, and he and his wife, Lisa, give back to the community. You are never too busy to make those things a priority.
Sheri Dettman – Marketing innovation – don't be afraid to take a chance and do something difference. She was an early adopter of search engine optimization and providing information. It served her business very well.
Rowena Lusby – A strong, positive attitude will take you far and having systems and processes will get you the rest of the way! Also, if you have a passion for giving back, follow that passion, and make your passion part of your business.
Brad Schmett – Brad's strong work ethic is impressive, but what is most impressive about it is that he doesn't overthink it. He has a plan and he follows the plan without over-analyzing it. When does he stop following up with potential clients? Never!!
Nicole and Gabe Munoz – You CAN break into a new market, but you need to go big! You have to take risks and not be intimidated. Having a brand, a plan, and a coach with a plan to guide the way is key.
Metropolist – Chad, Domenica, and Jennifer had strong statements around making their clients (both agents and their buyers and sellers in this case) a priority. Having a strong brand that stands out is so important and one of the components of having a strong voice in the industry. Don't be afraid to step away from what everyone else is doing and forge your own path!
Christy Kinnaird – I have heard so much great feedback on what Christy shared, but the big takeaways are that she inspired people to really get into the MLS and do research and don't be afraid to make a video – even a lousy one!
I hope you all got at least one thing out of each interview, let alone the other fantastic segments in Tracks B and C. Remember, just one thing – an idea, system, or process, can change your business. I was inspired by Brian to work on giving back to my community more. Sheri's words encouraged me to take another look at opportunities that are on the horizon. I was inspired by Rowena to share my passion for animals even more. Brad reminded me of the power of following-up. Nicole and Gabe, you reminded me about how critical a brand is for making a mark on a new community. Chad, Domenica, and Jennifer, I am just so inspired by your brokerage business model. And Christy, you reminded me that sometimes you have try different things before you settle on the one things that resonates with you and works.
Thank you all for inspiring me!
I also encourage you to use this opportunity to take a look at your own business and celebrate the things you are doing right. You might be inspiring someone else to change their business or life in one way and not even know it!
If you are in need of inspiration, a brand, a campaign, or just want to learn more about what we do here at The Lones Group to help agents find success, I encourage you to join me on:
February 9nd at 10:00 am Pacific
I hope to see you there!
By Denise Lones CSP, M.I.R.M., CDEI – The founding partner of The Lones Group, Denise Lones, brings nearly three decades of experience in the real estate industry. With agent/broker coaching, expertise in branding, lead generation, strategic marketing, business analysis, new home project planning, product development, Denise is nationally recognized as the source for all things real estate. With a passion for improvement, Denise has helped thousands of real estate agents, brokers, and managers build their business to unprecedented levels of success, while helping them maintain balance and quality of life.