Oh, the drama! (But this is good drama!) Dramatic types have a flair for the theatrical and are often unforgettable personalities. This is naturally reflected in their branding with image and colors that strike an emotional chord.
Dramatic styles often have dark backgrounds, vibrant palettes, and memorable logos. Here are three dramatic designs:
Lisa Berg – Gold foil on jet black backgrounds create rich contrast and feel luxurious, which is complimented by the dramatic swoops in her script monogram.
Angie Vezina – A rich and memorable sunset is the foundation of her striking brand. Her lioness logo communicates her professional confidence and strength.
Keith Nelson – A tranquil sunset framed with charcoal and burgundy creates a strong sense of style and professionalism. It proves that a dramatic design does not need frantic energy to make a big impact.
Dramatic brands have a lot going on, but maybe you want something a little more unique or quirky. We have seven other styles: Artistic, Bold, Classic, Eclectic, Elegant, Natural, and Understated. Your design style may be one of these or a combo of two. Stay tuned for more info about the other design styles, or take our free Design Style Analysis to find out your personal design style.
To talk to a branding expert and discover how branding can make a difference in your real estate business, call us at (360) 527-8904, email [email protected].
---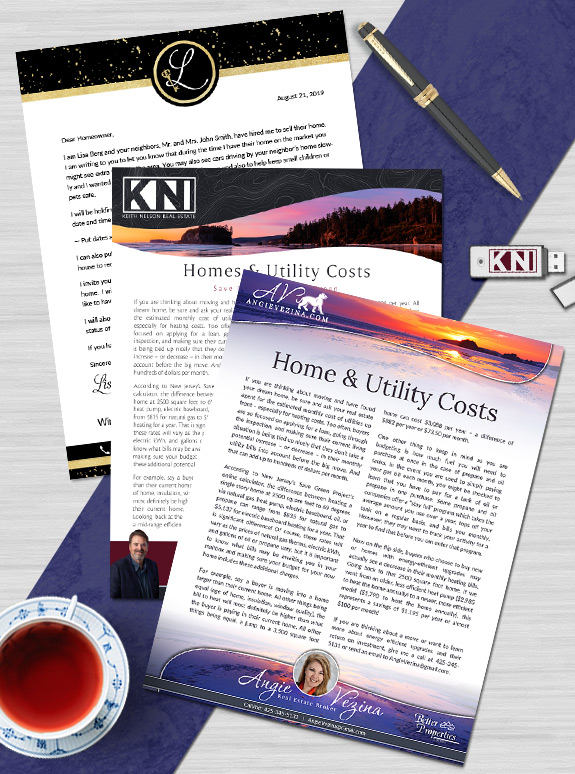 Curious about how your personal style can be represented in a professional brand? Book a branding consultation today!

---