Imagine: You have a packet of information for your client. Reports, graphs, flyers, buyer or seller info, check lists—so many pieces of paper! Do you staple it? Do you paperclip it? Or, if it's really thick, do you put a binder clip on it?
None of the above! Tuck everything into a beautifully branded folder to level-up your presentation. With your branding front and center, your clients know who is responsible for the content inside, even if it came from multiple sources (like your broker or the MLS). This one tool increases your impact with the client by simple virtue of attractive organization. All your hard work to create this packet of information is protected and ready to travel with your client.
When you are ready to make a splash with a branded folder, let our design team know. They can create the artwork and connect you with printers that specialize in folder production for a satisfying end product. Call us at (360) 527-8904 or email [email protected].
---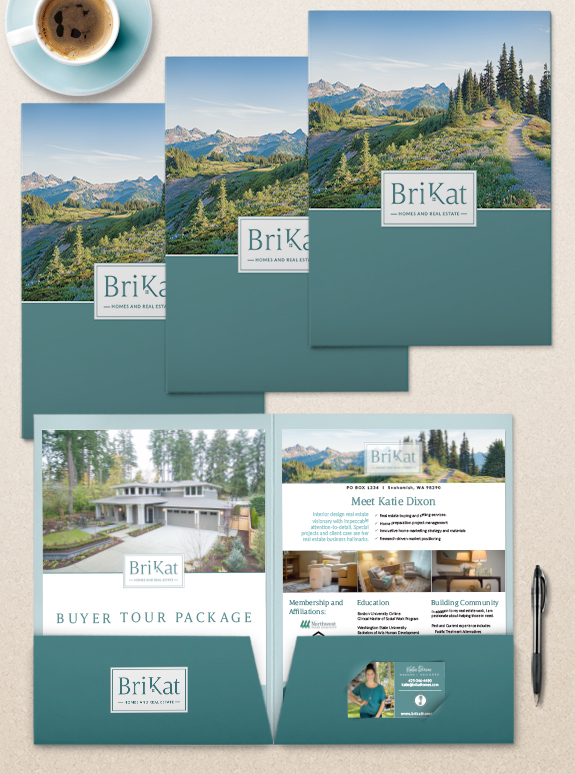 Curious about how your personal style can be represented in a professional brand? Book a branding consultation today!