Calendars are un-sung heroes, so we're going to sing their praises today. When you need to organize your tasks and give your clients a visual timeline, there's really nothing better than a branded calendar. This handout can span your expected timeline, whether it's weeks or a couple of months. Lay out your sequence of events to help keep your sellers or buyers on track. Knowing what is planned and when it is going to happen reduces stress and demonstrates your professionalism and preparedness.
A branded calendar is great for planning out:
listing preparations (pre-inspection, deep cleaning, staging, or photography)
marketing plans (listing date, open houses, virtual tours, etc.)
pending to close (inspections, signing dates, etc.)
You can fill in the dates digitally, or print the blank calendar and write them in (which can be helpful if you are planning the timeline with your client). Calendars are so versatile that we include them in many systems and packages.
If your tools look out of date or don't have brand continuity, you can spruce up your system and fill the gaps with the help of our experienced design team.
---
Need to visually organize to stay on task? Call us at 360-527-8904 or email [email protected] today!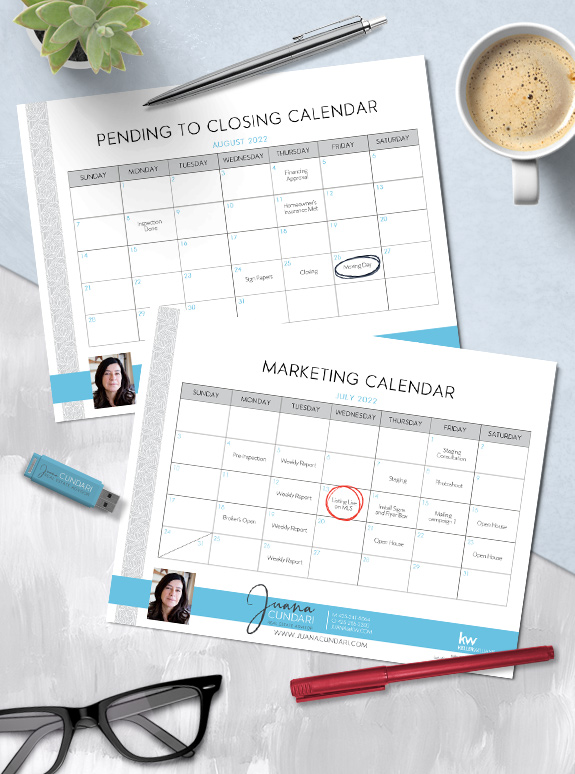 Curious about how your personal style can be represented in a professional brand? Book a branding consultation today!