Karla came into branding with a bright yellow-gold monogram logo and wanted a minimal brand to support it. We kept it simple with a geometric background pattern to add interest and an accent script font for her name treatment. We just love her fresh and sunny palette, which is a welcome pop of color on those rainy Western Washington days. Best of all, the brand doesn't lose a drop of her established brand equity. When her mailers go out to her past and potential clients, it will be easy to connect with her previous branding and recognize her polished presentation in the future.
Minimalistic brands are a major design right now, but that doesn't mean they're generic or boring. If you need a unified look for your home flyers, mailers, website, and listing presentation, we have you covered.
---
Call us at 360-527-8904 or email [email protected] today!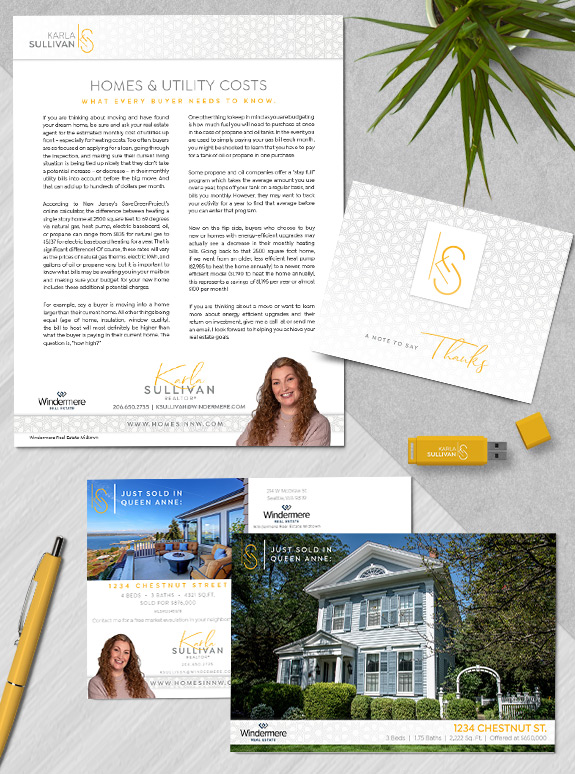 Curious about how your personal style can be represented in a professional brand? Book a branding consultation today!