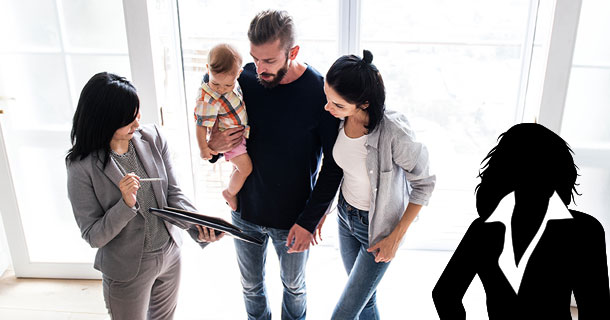 Imagine you are looking to buy a home and have stumbled across an open house sign in an area that you are interested in. If you have the time, you most probably will stop by to check it out. In fact, that is exactly what most buyers do: They "check out" open houses so they can compare to other homes they have seen. But the challenge with most open houses is that there often isn't enough data or research provided to the potential buyer to give them the information they need for that home or for the area.
I have personally hosted thousands of open houses and learned so much from every open house I did. The most important things I learned is that buyers love data and they love something to take with them to review once they leave the open house.
Most buyers that attend open houses want to leave with more information than they arrived with. That could be something as simple as learning that prices have gone up or down in an area. Additionally, most buyers that stumble across an open house often do not know about all the other product that is available in the area. I learned that if I could send the potential buyers away from the open house with a book of information that would help them to be able to easily compare the open house they were just in to other homes in the area that it really helped that buyer to be able to make a quicker decision.
The Open House Book was born when I realized that most of the potential buyers that came through my open houses were not interested in the home I was hosting. BUT…they were interested in the area, possibly a similar home that may be larger or smaller, but they just want to make an offer on the house I was holding open. Knowing this, rather than have them leave empty handed, I would provide them with a very detail oriented Open House Book that was full of great information.
As the potential buyer was leaving the home, whether they showed interest in the home or not, I would hand them an Open House Book. I would then say to them, "I have put together a book you can take with you that has a lot of helpful information and shows all the other homes that are available in the area so you have something to compare to. I have also provided the most recent sales price information for the area. There is a printout of each of these home for sale as well as a map so you could easily find them if you wanted to drive by. And if you do drive by and want some assistance getting in to view any of them, please feel free to call me and I will try to get an appointment for you as soon as possible."
I cannot express the impact these books had on potential buyers. There were numerous times that a buyer would call me after they had left the open house or even days or weeks later. Many of these buyers commented that the data I provided was very helpful and they wanted to work with a real estate agent that put together this type of information. I would never do an open house today without my Open House Book. So many agents that I have trained over the years that have incorporated this into their open houses have had incredible results.
My Open House Book consisted of the following:
Cover Photo – the cover photo was the photo of the Open House home.
Table of Contents – I always included a table of contents so buyers could easily navigate the book
Map – I included a map that had the open house marked on it and all the other homes in the area that were also on the market for sale
Amenities – I included an amenities page or map that showed the amenities in the area
About me – I included a page that talked about the type of services I could provide buyers and I provided my contact information
So why is this also called the Stupid Open House Book? It got its name from an agent in my office that used to joke about my book and tell people he thought it was Stupid and a complete waste of time and toner.
One day I went out of my way to make him some of these books for an upcoming Open House he was holding on the weekend. I told him to just try using my Stupid book one time and if they didn't work for him, I would forever call my Open House Book the Stupid Open House Book. Well, he held his open house and one of the buyers took the book, called him back, and had him show them a home that was on the tour. He wrote an offer for them within days. He never called my book Stupid again!
Just try it once, you will be pleasantly surprised at the response you get when you give them to potential buyers.
---
---
By Denise Lones CSP, M.I.R.M., CDEI – The founding partner of The Lones Group, Denise Lones, brings nearly three decades of experience in the real estate industry. With agent/broker coaching, expertise in branding, lead generation, strategic marketing, business analysis, new home project planning, product development, Denise is nationally recognized as the source for all things real estate. With a passion for improvement, Denise has helped thousands of real estate agents, brokers, and managers build their business to unprecedented levels of success, while helping them maintain balance and quality of life.