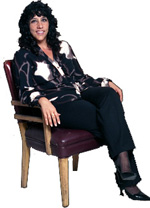 Q: Where do I start if I want to create my own brand?
A: I'm not sure if your question is specifically that you want to get branding done … or if you want to do the design work yourself.  If you are going to do the work yourself (in other words, you are a skilled graphic designer), I would suggest you do some research on existing brands to see what is effective for real estate agents.  Many people find it hard to design for themselves, so get a trusted colleague to provide a second set of eyes.
If your question has more to do with finding someone to do your brand for you, there are a couple of key questions you should ask potential designers, such as " Have you designed for real estate agents?"  How many different marketing pieces have you created for agents?" and "What is your process for creating my brand" are a few questions to get you started.
Not surprisingly, I think you are best served by having your branding done by a company who specializes in working with real estate agents or, at the very least, small businesses and entrepreneurs.