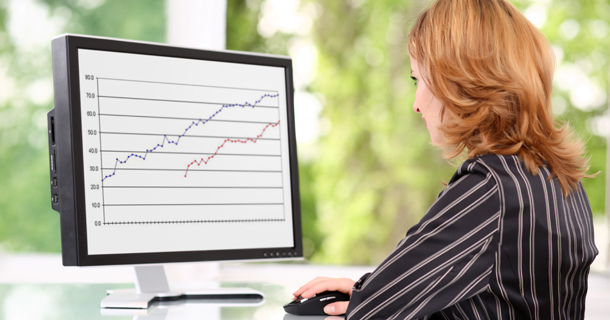 Specifically, that mysterious, much-talked-about "shadow inventory" –the boogeyman that every analyst out there is scaring the pants off consumers by talking about!
Large amounts of shadow inventory were created as a result of the mortgage meltdown which occurred in 2007 and 2008… and the collapse of the housing market which followed. Record number of homeowners defaulted on their mortgages, leaving lenders with unexpected real estate holdings.
There's actually not one generally agreed-upon definition of "shadow inventory." For purposes of this Zebra Report, I'm going to consider shadow inventory homes which are:
In the foreclosure process and short-sale pipeline, and listed
In the foreclosure process and pipeline, and not listed
In delinquency, but neither the short-sale nor foreclosure process has begun
Bank-owned
Not listed, but will be once the owners feel the market has improved
There's a lot of chatter in our industry about shadow inventory.  And I mean a lot.
Why are analysts so concerned about shadow inventory?
The concern is simple: analysts are worried that flooding the market with 3 to 10 million more properties will simply add to an already bloated supply of homes in many parts of the country. They fear prices will drop, market times will increase.
People are right to be concerned about foreclosures, and the impact they have on the market. The Federal Reserve Bank of Cleveland reported that foreclosed homes that have been on the market for less than a year sell for 35 percent below market value. The price drops to 60 percent of market value for homes which have been on the market for a full year.
How big is this problem … really?
There's huge variation in the estimates of how much of this shadow inventory really exists. The Wall Street Journal published an article in November of 2011entitled, "How Many Homes Are In Trouble?". Estimates ran from a low of 1.6 million properties (CoreLogic), to "about 3 million" (Barclays Capital), to 4.3 million (Capital Economics) to 8.2 million (LPS Applied Analytics) to 10.3 million (Amherst Securities' Laurie Goodman).
When estimates range from 1.6 million to 10.3 million it really makes you wonder, doesn't it? Can you imagine how troubling this is for John Q. Public, who doesn't know which numbers to believe?
Of course, since that report was written, 49 of the 50 states and five of the largest banks have agreed to participate in a $26,000,0000,000 mortgage settlement. The terms of that agreement will definitely reduce the amount of shadow inventory in the market.
How does shadow inventory affect your clients?
Fear is not a great motivator when it comes to buying and selling real estate. Both buyers and sellers hesitate when they hear whispers of the dangers of shadow inventory.
Sellers don't want to list until they see values (prices) improving.
Buyers don't want to purchase until they're sure prices aren't going to drop any lower.
What both buyers and sellers have in common is a great deal of fence-sitting while they wait to see what happens. That's not good for you, that's not good for the real estate market, and ultimately that's not good for the buyers and sellers who are missing out on great opportunities in the market.
Here's what I think
Unlike most every other analyst out there, I do not believe we are looking at huge amounts of shadow inventory coming down the pike.
Between continued low interest rates, a recording high housing affordability index, an improved economy, a housing market that is definitely on the uptick, and the effects of the mortgage settlement, I don't believe that banks will be dumping properties on the market this year. Both from a return-on-investment (ROI) and a public relations point of view, banks want to put themselves in the best possible light in the eyes of consumers.
A perfect example is Las Vegas – one of the hardest hit real estate markets in all of the country. I work with a big player in that market, and as little as six months ago they were looking at up to two years of inventory, with months (or years) of additional inventory that was feared to be coming on the market soon.
When I spoke with my client this week, he let me know that Las Vegas is down to a month or two of inventory… and that they feel that may be down to less than a month's worth of inventory by the end of next month.  Lenders and real estate agents in Las Vegas are working feverishly to get that housing market back on its feet – and it shows. Yet six months ago Las Vegas was not an area anticipated to show much improvement – in part because of all the shadow inventory that was rumored to be on its way.
What your clients need to know 
Until we see shadow inventory begin to disperse – or a calming of the rumors and panic around this topic – you can expect that some of your clients may be in a holding pattern. Here's the good news you need to share with your clients about today's real estate market:
Builders have returned to home construction, and housing starts are up
Prices are up in many markets
Some markets are experience very short days-on-market times
Multiple offers have returned
Mortgage loans are becoming easier to obtain
Rates remain at historic lows
The housing affordability index has never been higher
It's your job to provide clients information that shows the impact of shadow inventory in your local marketplace, and to help them understand that many positive factors are at play – leading to improved conditions in the housing market.
If you enjoyed this Zebra Report, you may want to read my report on "Four Important Things To Share With Clients … Right Now!"