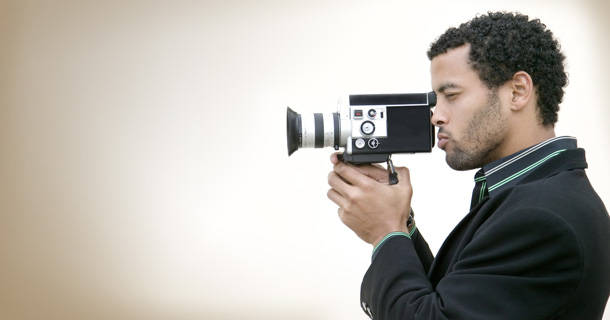 Since 2010 I've been encouraging my clients to leverage the power of video.
Some of them have followed my advice and seen great results. Others have not been quite ready to take the plunge.
Here's the truth: video marketing can work wonders for your business.
Studies from the Wharton School of Business, Procter & Gamble Marketing, TopFuel Media, and others show that companies of all sizes can position products and services very effectively with video. In fact, recent research shows that:
Video's response rate is six times that of print
There is a 50% increase in memory retention when comparing video to print
97% of consumers want products or service information via video instead of brochures or print ads   
Not surprisingly, Zappos (the internet's largest retailer of shoes) announced it sells up to 30% more merchandise when an item is accompanied by a video describing the product. Now that's powerful!
I love video because it eliminates geographic boundaries. Video connects on multiple senses – both sight and sound – and engages the recipient more fully than the printed word. And that means potential clients are therefore more likely to be influenced.
And of course, video allows your personal style to come through more strongly than it can with mere words.   After all, most of us have learned good verbal communication skills throughout the course of our lives. Written skills? Not so much! Although you may nervous about being in front of a camera, I would be willing to bet that more of you would be able to create good content for a video than could write a compelling print newsletter.
And if there were no other reason to use video, consider this: over 85% of buyers research homes online before buying. It's a good bet they're researching agents too!
So how can you create a successful video? By following these simple steps:
Decide on the subject matter. Most agents assume that their video should feature one of their listings, and should be used to market the home. That's certainly one way to use video, and it can be very effective.  But what if you don't have listings? Think about creating a video where you talk about current market conditions. Or a niche market that you're passionate about – waterfront properties, first-time home buyers, or condominiums. One of my clients interviews his service partners – stager, lender, and inspector. What a great idea!
Prepare your content. What is the main point you want to make? What details can you include that support that point? And don't forget a "call to action"! If your video features a listing, something as simple as "Contact me to learn more about this home and the great neighborhood it's located in!" fits the bill. Or you could offer a free report on market conditions.
Use the right equipment. You don't have to be a professional videographer to create video that will get results. You do, however, need a video camera… and there are dozens of options available. You may also want to consider purchasing supplemental light sources. Clamp lights, gorilla lights, and box lights are common options. Finally, you will need software, such as Camtasia or iMovie, to edit your videos.
Think about adding a co-host or expert. Whether you are feeling nervous or you simply want to boost your credibility, you may want to occasionally have a co-host on your videos. For example, you may want to do a joint "state of the market" video with your preferred mortgage lender.
Include your brand. If you're savvy enough to have created a business brand, be sure it is showcased in your video. Dress appropriately, and as you do in "real life". There's nothing more disconcerting than seeing an agent film in a suit and tie…who then shows up to meet a client for the first time in flip-flops and a Hawaiian shirt!
Add an emotional component. The aim of any marketing is to engage the customer, and nothing will do this more quickly than creating an emotional reaction. If your video focuses on market activity (actives, pending, solds in your area), don't just recite the dry facts. Paint a picture about what it means for an aging couple to sell their home more quickly than they expected due to changes in the market, and how that frees them up to move to the next phase of their lives. If you're creating a video to showcase a listing, remember to talk not just about features, but also about emotion-laden benefits.
Have fun! Let your personality shine in the video. This is your opportunity to showcase who you are, and why someone would want to work with you. All of us want to work with clients that are a good "fit" for our business. Relax, and don't try to be someone you're not.
I really want to see agents elevate their business through video in the coming months. You can do it too! In fact, the more of these tips you can incorporate into your next video, the more success you're likely to have.
Are you using video in your business to market listings? To market yourself? To talk about what's happening with real estate? I'd love to hear how this phenomenal tool is positively impacting your business.