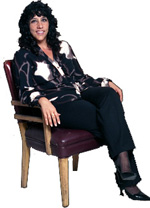 Q:  Denise, I want to start a blog, but I tend to start things, do them for a few weeks and stop. I don't want to invest the money in creating a blog if I am just going to flake out!
A:  I don't think you should spend the money on a blog if you are going to "flake out". But the key to not "flake out" is to keep it from being a chore, but also have a "due date" so you stay on track. I recommend blogging about things that inspire you and that are easy for you to write about. For example, writing this Ask Denise each week is a breeze because I just answer questions I get from the previous week. Agents are asked questions by their clients all the time. Talk about an easy solution to developing regular content!
I am going to be sharing a lot of blog ideas in my Zebra Report next week. Twelve ideas, in fact! I am sure you can find something that resonates with you.