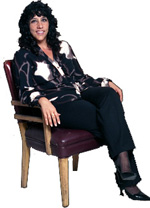 Q:  Denise, what do you think of the proposed government programs to help more people be able to refinance? Won't that just contribute to a bigger lack of inventory? If everyone refinances doesn't that mean they won't put their homes on the market which will really add to the current inventory deficit? Won't that just drive prices up?
A:  Those are a lot of great questions! Thank you for submitting them.
I believe that the ability to refinance shouldn't just be available for certain people. While interest rates are at record low levels, it is in everyone's best interest to refinance. Does that mean some people won't list their homes for sale? Sure it does. But it also means that if people can refinance and save money, then they can either save that money or put it back into the economy – which benefits us as a whole. When all homeowners have the same rights and same ability to refinance it is definitely better for everyone.   
However, there is indeed a lack of inventory in many areas. The greater the shortage of inventory the higher prices can increase if there is a big demand in that area. But because so many areas lost in value due to the recession, price increases will only put equity back in the homes that have already declined in value. Furthermore, as more new construction is built, this shortage will level off.