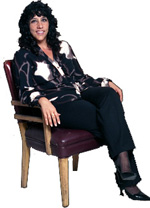 Q:  Oh no! Now that I am hearing you talk about Fair Housing, I think I might have steered a buyer! They indicated they wanted to be in a school district with high test scores! I showed them neighborhoods that were in the attendance area of the highest-scoring schools. Am I in violation?
A:  I would need to hear more about your situation to know if you are in violation or not, but what you can do in the future is provide information and let your buyer make a choice. For example, if you are asked, "Can you please show us neighborhoods in the attendance area of best elementary schools?" you can respond with a statement like, "I would be happy to show you homes in any neighborhood. What I suggest you do is check out the school district website for our area which has information on all the different schools in the district and the attendance areas. Once you narrow down your attendance area choices, I would be happy to narrow our search field. Let me send you the link."
With a response like that you are still providing the facts (unbiased information) but letting them make the choice.