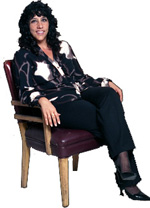 Q: "Denise, I want to take some time off this summer. I am in a new office and haven't had a chance to connect with all the agents yet so I don't know who I would want to have cover my business while I am out of town. Any suggestions?"
A: Congratulations on taking some time off this summer and for being wise to not try to do business while on vacation. My first suggestion would be to talk with your managing broker. Let your broker know that you want an agent who does business similar to how you do business so your clients will be comfortable working with someone else while you are away. Take his or her suggestions and set up a meeting with this agent. You will know if it is a right fit or not based on their personality, the hours they are available to work, and their client load. If it isn't a good fit, you will likely both feel it – don't try to make something work which you know in your gut is not a good fit.
If you don't find someone right away, make it your mission to find the right fit by participating in meetings, going on tours, and being in the office.
Now, if you don't find someone in your office and you are part of a franchise, see if there is someone in a neighboring office who is a good fit. Again, I would talk with your managing broker to make that connection with the other managing broker to find you the right agent.
For suggestions on how to structure commissions during that time off, please refer to my article, Rethinking Vacation Coverage.