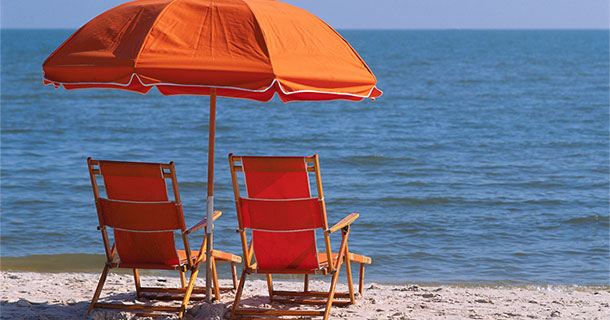 With the summer months almost upon us, I hope you have planned some time off to have fun in the sun. However, with vacation and time off comes the worry about what will happen with your business while you are away. Or perhaps you wind up promising to give away half your commission for the covering agent but wind up coming home to 95% of the work! This summer, I encourage you rethink how you partner with the agent(s) who cover your business and find a solution that is more reflective of the work that is actually done and is more fair for everyone involved.
As an agent, a managing broker, and a trainer, the mistake I see agents make is to assign a blanket solution for covering a very individualized business. And then they wonder why it doesn't work most of the time.
Here is a great example of how good intentions can go awry:
Let's say Agent A was going to be going on a three week vacation and would not be available – at all. She was going to an area that had spotty internet and phone at best and she asked an agent to cover her business completely. Agent A had two listings she was managing: One that was just coming on the market and one that had been on the market for a while. She also had two buyers – one that was slated to close while she was gone and one set who had just started looking. She agreed to give the other agent (Agent B) 50% of her commission to cover the two listings and buyers who had just begun to tour and 25% for the buyer who was just about to close.
However, let's take a closer look at the work that was actually done:
Listing 1 (the property that was just coming on the market): The listing paperwork was completed by Agent A who had already done the pricing research, coordinated the photos, flyers, just listed card and video. Agent B coordinated the broker's open, open house, and fielded sign and agent's calls. By the time Agent A came back, the hour count stood as follows: Agent A had spent nine hours and Agent B had spent twelve hours. However, there were still hours of work to do by Agent A since the home did not receive an offer when Agent A was out of the area. In the end, Agent A spent in excess of forty hours on this listing whereas Agent B had spent nine, or about 18% of the total time, for 50% of the commission. Ouch!
Listing 2 had been on the market for a while and Agent A worked with Agent B to do a price reduction and hold an open house while Agent A was out of town. In the end, this listing still equated to 33 hours of work for Agent A and seven for Agent B (17.5% of the work)!
Buyer 1 (the buyers who were just about to close) had only one more hurdle before their signing appointment – securing their loan. This came through with no challenges and Agent B coordinated signing with escrow and got the keys and remote from the listing agent upon possession. All in all, Agent B did five hours of work while Agent A had spent 43 hours, yet Agent B still got 25% of the commission although she did a little over 10% of the work!
Now, Agent A came out ahead on Buyer 2. The day after Agent A left, the buyers were out with Agent B, found a house they fell in love with, wrote an all cash offer and closed before Agent A got back. In this transaction, Agent A had spent six hours with them pre-qualifying and assessing their needs and Agent B spent 26 hours on their transaction, which was 81.25% of the work, although she only got paid for 50%.
"But Denise," I can hear some agents thinking, "I am also paying for peace of mind when I am gone. I cover for the agent that covers for me and sometimes the shoe is on the other foot!"
If you already have a relationship with another agent that works and you are both happy and adequately compensated, then by all means stay the course. But if you came home from your last trip and knew for a fact that your situation didn't work for you, it is time to reconfigure what you are doing.
What if you rethought how the commission was divvied up? So instead of just offering a blanket percentage, perhaps consider valuing the various parts of the transaction differently such as follows:
Using the above, in the Listing 1 scenario, Agent A would have received 20% for the lead, 20% for the CMA and listing presentation, 20% for contract and negotiations, and 20% pending to close. She would only have to negotiate on the "servicing the listing" category, so perhaps that would be shared at 70/30 (or 14% of the final commission which is more in line with the 18% of work this agent did).
Now let's look at the Buyer 2 scenario. Agent A would receive 20% for the lead and 10% for pre-qualifying and needs analysis, but Agent B would receive 70% for her work on this transaction. Much more fair to both parties!
The reason we don't quite get to the full percentage for work done (such as 14% of the final commission but 18% of the hours worked) is due to the value of the lead – set 20% in both the buyer and seller scenarios.
I have seen this work brilliantly because it provides a clearer definition of roles and their values. You may need to tweak those percentages or roles to better match how you handle transactions in your market or office. For example, if you already pay a transaction coordinator and all the other agent has to do during the pending to close process is be there for a signing, that may not be worth 20% of your commission.
So be clear; write out your formula for clarity. It doesn't hurt to include a few examples in your written agreement. Remember, agreements prevent disagreements!