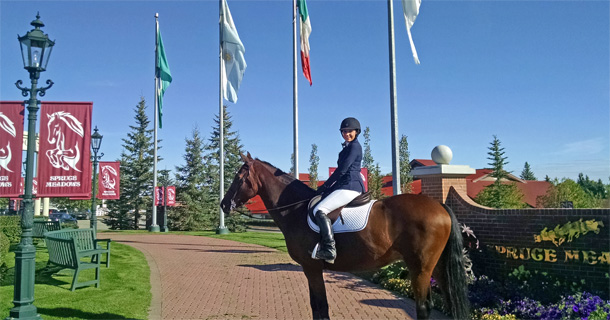 This year my daughter, Alannah, went off to college. Hard to believe how fast the years have passed!
Something really special and enlightening happened at the end of her senior school year right before she graduated from high school. I received a piece of mail at my home and it was addressed to my daughter. The strange thing was that it looked like her handwriting but I couldn't understand why she would mail herself a letter. Was it, in fact, her handwriting? Or did someone near her age with similar handwriting send the letter?
When she got home from school I called her into the kitchen to see the piece of mail. She looked at it and said, "Mom that looks exactly like my handwriting!" I agreed with her and told her that I thought exactly the same thing. She quickly opened the piece of mail and read the first few words of the letter and then very excitedly said, "Oh my goodness, Mom! This is the letter that my 5th grade teacher had me write to myself 7 years ago!" She then told me how her teacher instructed everyone in the class to write themselves a letter about where they envisioned they would be as they graduated high school. "What a cool idea," I thought and wondered what my daughter was thinking seven years ago.
As Alannah kept reading the letter I could see her tearing up and I thought, "Oh no. What did she write to herself?" but quickly realized that her tears were tears of joy.
She then said to me, "Mom, I can't believe how accurate this is down to the very last detail." She passed me the letter and as I read it I realized how essential having a clear vision for your future is to you reaching your goals and dreams.
You see when my daughter was in 5th grade she had been riding horses for a couple of years. Her love of horses and riding was growing. In her letter she was extremely specific about her vision as she wrote, "I want be a competitive equestrian rider and I want to ride at college. I want my college to be in California and I want to get a scholarship to ride."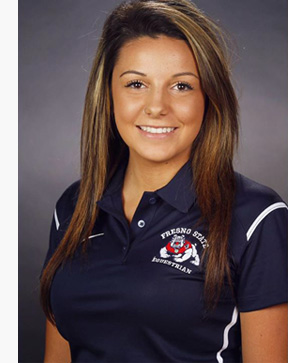 Wow, I couldn't believe it! How did my daughter know back in 5th grade how right she would be? Clearly it was because she painted a vision for herself that she continued to hold in her view for the next seven years. It is no surprise that she got where she wanted to be because she defined it, she believed it, she did the work to get there, and she kept her vision right in front of her the entire time.
One of the first questions I like to ask my clients when I begin working with them is, "What is your vision for your business?" I know if they are a new client to me that they never had the vision of having a business that didn't bring in regular income. Instead, I want them to think big, dream, and be very clear about EXACTLY what they want.
Without vision you float from one great idea to another and you waste so much time and energy in between. My daughter fulfilled a very important vision she had for her life because she focused on it. To succeed, focus on your vision, take action that gets you closer to that vision, and forget about any temporary setbacks you might be experiencing. I challenge you over this upcoming Thanksgiving week to work on your business vision and determine what action steps you need to take to get closer to it.
Click the image below to watch a short video clip of Alannah Lones Equestrian Vision!