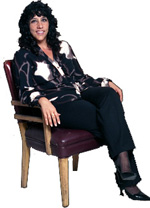 Q: "Denise, I have a lot of reviews on Zillow, but I think I need to get reviews on Yelp. Can I just copy and paste a review from one platform to the other?"
You need to get people writing reviews themselves. Instead of sending out a link to review on Zillow, perhaps send the next few closed transactions over to Yelp. Or offer both links. People will gravitate to the platform they are most familiar with.
An alternative might be to have one request for a review come from you and one from your brokerage, pointing to two different review sites. Coordinate with your managing broker, find out what they are doing to get reviews on your behalf, and watch the reviews roll in!