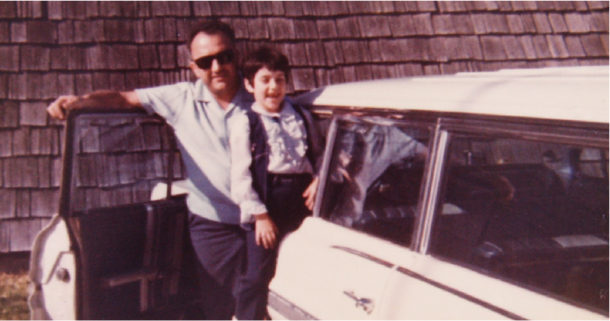 As the year draws to a close… COUNT YOUR BLESSINGS!
Many of my clients know that 2016 was a very difficult year for me because I lost my father. I have never experienced the level of emotional pain I felt when I lost the man who brought me into this world. I have never spoken of this in print because it has been too painful for me to discuss.
This has been a very tough year; the emotional roller coaster I have been on is something I have never experienced before and never want to experience again. I realize that death is a part of life but it doesn't lessen the loss of my father.
My father taught me so much in my life. He was a force of nature that inspired me to be better. I admired him and he is what inspired my work ethic. He encouraged my love of animals. I can look back in my life and see so many ways that he shaped who I am and who I have become.
I am sure anyone who has ever lost their parent knows that there is a deep hole in your heart when you lose someone so special.
I was truly blessed to have time with my dad in the last few years of his life and something that I will treasure forever. This brings me to my reason for writing this Zebra Report… to encourage each of us to really take a good hard look at our lives and to count our blessings. If my father's death taught me anything it was that you just don't know how hard something will hit you until you are in it.
I was so fortunate and am grateful for the time spent with my dad. Over the last few years, I spent many mornings having breakfast with him and watching him spend ten minutes just cutting everything up before he took a bite; it is the small things like that that I miss the most.
My gratitude list would be as follows:
I am grateful that I could spend so much time with my dad during the last month of his life.

I am grateful that I have the clients I have that texted me daily with inspirational messages or just left me notes of encouragement while he was passing and when I was hit with the grief after.

I am grateful that my team supported me and held it all together so I could do what was most important: to be with my dad. I am grateful that my staff at The Lones Group is so incredible. I have always said that you are only as good as the people you surround yourself with and I am in good company.
So before the end of the year, I am encouraging all of you to sit down and write out what you are grateful for and count your blessings. Don't end the year without reflecting on the important things and asking yourself what you have cultivated in your life that brings you the greatest joy. Counting your blessings and being grateful is an important step in being able to really see where you are at and where you need to go.
As I go forward into 2017, and I reflect on a very tough 2016, I just wanted to thank each and every one you for being a part of my world and for being there for me when I needed you most.