This week's branding spotlight shows you just how easy branding can be with our Semi-Custom and Semi-Custom Pro programs. For this example, we selected Semi-Custom Pro design #140, with a sleek foiled-effect sidebar. If you choose this design for your custom brand, you get to personalize it with colors, fonts, graphics and textures. There are millions of possible combinations, so no two designs will be identical. Here is the process broken down for a hypothetical agent.
We will provide you with a selection of color palettes to help you pick a beautiful combination of colors. Here, our hypothetical agent likes purple, teal, and blue, and selected the teal palette for her brand:

Next, we show you font samples in a pangram.  Pangrams are sentences that include every letter of the alphabet. This way, you can check your favorite letters to make sure the font is flattering. Our hypothetical agent selected a friendly script that is easy to read and a stately serif for a strong and approachable combo: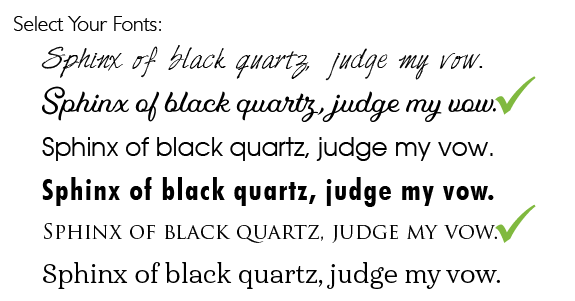 The next step is what makes Semi-Custom Pro so personal. Each design can be customized with graphics, textures, patters, or photos. Our hypothetical agent likes floral swirls and vintage scroll-work. After reviewing the options, she selected a modern vine pattern.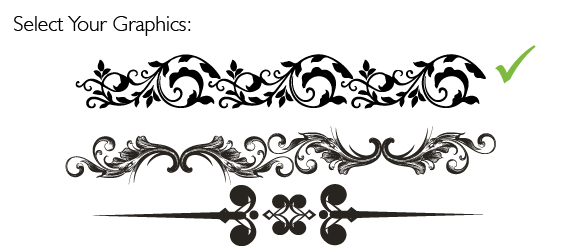 This design also features a spot for textures. Some of the most commonly requested textures include wood, drapped fabric, metalic foil, and marble. Our hypothetical agent chose the marble. Did you notice that the none of these textures match the palette she chose? That's okay, because we can change the colors to match perfectly.

Now the hypothetical agent has selected her preferences and we have put them together with her portrait, brokerage logo, and contact information. Can you see how each step contributed to the final design?
Her final design is complete: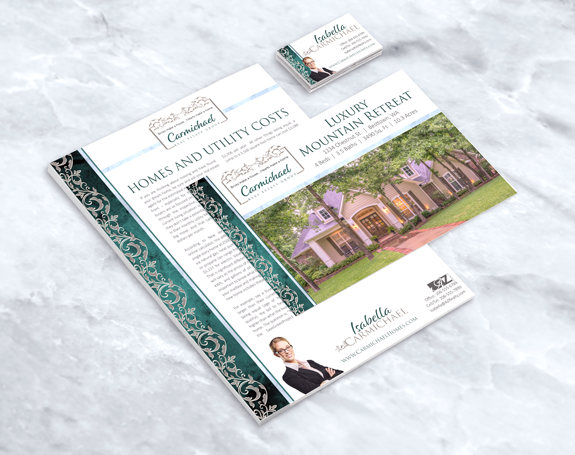 With the purchase of this or any other Semi-Custom Pro brand, we will find the perfect compliment of photos, create a name treatment, apply your portrait and brokerage logo, and customize the contact information. As a final product, we will create and deliver up to 20 templates to help you maximize the potential of your business.
Interested in branding your business? Customize this Semi-Custom Pro brand for $299 per month! Call us at (360) 527-8904, email [email protected], or learn more:

---