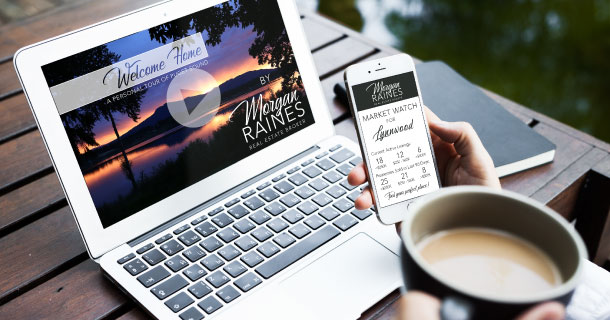 Imagine you had the opportunity to live in another city, a place that you have visited a few times but have never actually lived in. You may have friends or family members that have given you rave reviews about the area but now you must begin the process of researching and finding a place to live in this new city. Where do you begin your search and what is the best way to go about this monumental task?
That is exactly what your out-of-town buyers face when they are going to relocate. For many of these buyers they need desperately need your help. The hard part for the out-of-town buyer is that they are not here to view properties with you. They are not here to drive through neighborhoods and they usually know very little about the area.
It is your job to make this stressful house hunt an enjoyable and easy one. Here are five of my favorite ways to help out of town buyers make great buying decisions.
1. Use Video
Video is by far the very best way to bring the city, the area, or properties to out-of-town buyers. Take videos of different neighborhoods so they can feel like they are sitting right next to you in the car as you show them each of the top neighborhoods you have chosen for them. Have someone drive while you take the video and narrate what you are seeing.  Talk about the neighborhoods and show the proximity to shopping and schools and area amenities. You need to bring the area to the client and you can't do this with just photos. Video is imperative to bringing this experience alive for your out-of-town client.
2. Create Custom Maps
Create a custom map that shows the neighborhoods you are focusing on and their proximity to amenities in the area, transportation routes and shopping. Buyers need a big picture view of what the area has to offer.
3. Send Weekly Market Updates
Send your out-of-town buyers weekly reports that keep them updated on all sales and new listings in the neighborhoods they are interested in, so they can see the pricing trends. Don't be afraid to create a visual graph that shows pricing trends in the various areas.
4. Send Visual Money Maps
Create a map and circle all the neighborhoods and then show the average and median price in each area. This will clearly show the buyer what the variations are in the pricing in each area.
5. Send Screenshots
Use Google Earth to send screenshots of the neighborhoods and you will impress the heck out of your out of town buyers.
The moral of this story is to get visual and detailed with your out-of-town buyers and they will feel right at home when time to move!
By Denise Lones CSP, M.I.R.M., CDEI – The founding partner of The Lones Group, Denise Lones, brings nearly three decades of experience in the real estate industry. With agent/broker coaching, expertise in branding, lead generation, strategic marketing, business analysis, new home project planning, product development, Denise is nationally recognized as the source for all things real estate. With a passion for improvement, Denise has helped thousands of real estate agents, brokers, and managers build their business to unprecedented levels of success, while helping them maintain balance and quality of life.