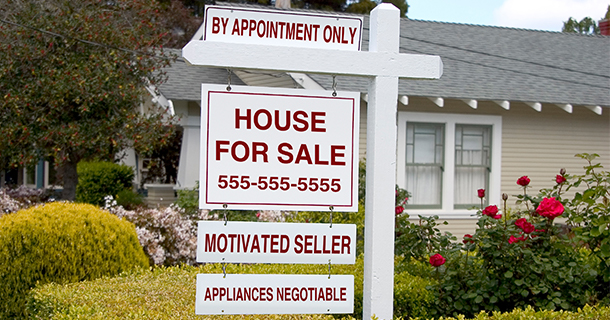 As an agent, managing broker, trainer, and for nearly two decades of coaching, I've been witness to just about every listing faux pas, misstep, and bad decision. Long time agents may say, "Oh, these are junior mistakes," but it is not just new agents who get caught in these practices and it's always good to review why they are a bad idea – they can really harm your listing's value. Here are five of my top things that agents should avoid when listing.

1. "By Appointment Only"
By far, one of the most common reasons a listing does not get shown is because there is a "by appointment only" requirement for the listing. While I understand that many sellers have good reasons why they want it, a seller needs to put these wants aside and do everything they can to make the property as easy to be seen as possible.
I've had sellers tell me that they have expensive collectables or art or possessions that make it impossible for them to allow anything other than a "by appointment only" showing. I always tell sellers, if it's that valuable and that expensive, either lock it up in a safe or put it in a secured and insured storage facility.
Making a home easy and convenient to view is one of the most important things you can do to help your sellers' home get sold. Don't let the seller dictate this. The market needs to dictate this. Getting buyers into your seller's home is the number 1 thing you can do to increase your chances of getting the home sold for top dollar.
2. "Furniture and/or Appliances Negotiated"
It's very important to make what's included in the home very clear. We do not sell furniture and we are not appliance sales-people. Real estate agents sell houses. Often, sellers want us to negotiate high end appliances or special possessions. This can include a grand piano the seller doesn't want to move, or perhaps a large piece of furniture.
Many lenders will have you remove any addendums that include bill-of-sale items that are not included in the home. Lenders don't want this as part of the agreement. This is something that needs to be done outside of the real estate transaction. Remember, either it comes with the house and is included, or it's an excluded item.
3. Out-of-Order Photos
This is without a doubt one of the most frustrating things I see when looking at listings. If you're showing the main level of a home, show the rooms of the main level before moving to the upper level. Recently I viewed a listing that showed me bathrooms from the second floor before I even saw photos from the main floor.
Keep photos that pertain to one rooms together. Don't jump from one room to the next. Try to imagine you're walking through that home and arrange the photos in a manner that makes sense to best represent that property.
4. "Motivated Seller"
I understand that many sellers who are motivated to sell ask the agent to put this comment in their listing, and I see it on many listings I review. The problem is that if the comments say "motivated seller" but the pricing says "unrealistic seller," it creates confusion.
The best way for a seller to show motivation is to work with their agent to get their price brought to where it needs to be to get the property sold. Whenever a seller used to ask me to put this kind of comment in the listing, I would say "we need to show we are motivated with price, not say we're motivated with words."
5. Too Few Photos
Pictures do say a thousand words, and photos are critical to communicating a home's value. Agents that do not prepare a good representative collection of the property's photos are doing the property, the sellers, the buyers, and the agents a huge disservice.
Take a good look at every one of your listings and ask yourself if you are presenting your listings in the best possible light.