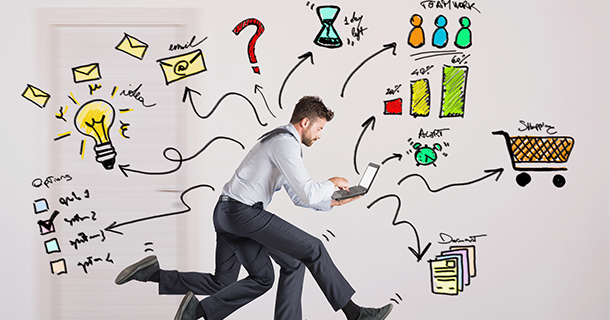 One of the most powerful things you can learn to do in your business is learning how to delegate. Stop doing the things that you don't like doing, you don't have time, or you're just not good at.
What I ask agents to do is get a sheet of paper and write down the top 10 things that they thing they are the very best at doing. On the other side of the paper, I ask agents to write down the top 10 things they like doing least. This is where you can put all those tasks that just make you cringe. Is it paperwork? Filing? Whatever it is, write it down.

Then agents can look at that list of things they don't like and figure out which tasks can be delegated.
Did you know that the most successful agents are the ones that mastered the art of delegating? I learned this lesson many years ago. Anything that I didn't enjoy doing or didn't have the talent or time to do, I made sure to hire or pay someone else to do that job.
The results were tremendous. It reduced my stress level. When you are doing things you don't like to do—especially when you're on a deadline—those unpleasant tasks just pile on more stress right when you don't need it. By hiring someone to do those things, the tasks were completed on time and the end product was often better than what I could have done. That's because the person I hired had the time and talent to make this job turn out right.
Find the right people to bring onboard. Build a team. It doesn't have to be a full-time team. Your team could include a part-time assistant, vendors, or outside professionals. Having the right team and delegating the right tasks to them will make you extremely successful in your business.
If you don't delegate, you will fill find that you continue to struggle. Your business and your numbers will suffer as a result.
My challenge to you today is to take the time to make that list. Then go and find someone to do the jobs you just don't want to do. And then get out there and sell real estate!
Take care, guys!
By Denise Lones CSP, M.I.R.M., CDEI – The founding partner of The Lones Group, Denise Lones, brings nearly three decades of experience in the real estate industry. With agent/broker coaching, expertise in branding, lead generation, strategic marketing, business analysis, new home project planning, product development, Denise is nationally recognized as the source for all things real estate. With a passion for improvement, Denise has helped thousands of real estate agents, brokers, and managers build their business to unprecedented levels of success, while helping them maintain balance and quality of life.