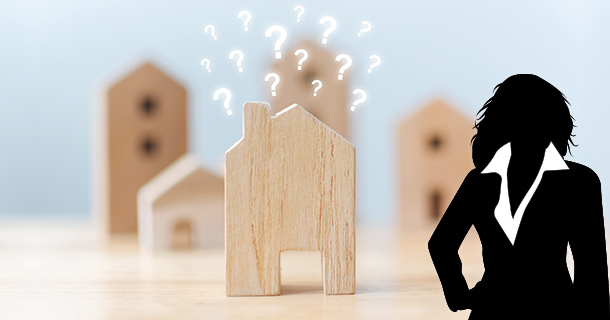 There is mass confusion right now over the Federal and State eviction moratoriums brought on by the COVID pandemic.  It is critical that agents fully understand how these moratoriums affect their clients. I will try to lay the facts out in a simple manner as to simplify what is going on right now, but know that things may change quickly in the coming days and weeks. Stay informed as things unfold. Here is the current state of affairs:
Wednesday May 5th
A federal judge struck down the nationwide eviction moratorium that was imposed by the Trump administration last year and then extended by the Biden administration until June 30th 2021.   Judge Friedrich of the U.S. District Court for the District of Columbia was the judge who made the ruling.
Wednesday May 5th
The Justice Department then immediately filed an appeal and requested an emergency stay on the order until the issue could be heard by a higher court.
Wednesday May 5th
Late (extremely late) on Wednesday evening Judge Friedrich agreed to putting her ruling on hold until May 12th.  This would give landlords time to file their documents opposing a longer delay.
So where are we now? Here are some things to consider:
This ruling does not affect state judges who rule on eviction orders BUT it does create confusion because there have also been two other federal courts that have upheld the moratorium.
There are currently several conflicting court rulings at the district court level because there are judges that have ruled in favor of the moratorium and several that have ruled against it.
The confusion and competing judgements and opinions of law will likely cause continued hardship for both renters and landlords.
Renters' rights groups feel that this decision to overturn the moratorium could leave tenants in a vulnerable position to be evicted.
Landlords rights group feel that there is little help ahead for them even though the Biden administration has begun to disburse tens of billions of dollars for rental relief for unpaid rent. Many landlords and renters have complained about the slow distribution of these funds.
Landlords feel that the moratorium was unsound and was one-sided in favor of tenants. The moratorium caused some to put their investments and their credit at great risk, forcing them to bear the brunt of the COVID rental crisis.
The Public Health Service Act of 1944 granted the federal government the power to deal with quarantines and health emergencies, but since the moratorium was about housing and not necessarily health, some feel the moratorium overstepped that act.
The big question now is not about who wins, it is not about landlords versus renters, it is now about whether the government had the legal right and authority to impose a nationwide eviction moratorium.
There are now cases being brought by REALTOR groups that are claiming the moratorium shifted the burden of rent being paid from the tenant to the landlord which then put unprecedented mandatory stress on landlords. (See the recent case brought by the Alabama Association of REALTORS- November 2020)
The National Association of REALTORS has argued that there is no reason for a nationwide blanket moratorium because rental assistance is now secured through the government, and an improving economy has put many renters back to work.
The National Apartment Association has argued that the CDC overstepped their authority to protect the public from a health crisis and used that crisis to take away the rights of landlords and property owners.
You can see from this list that there are many opposing opinions and arguments.  One thing is certain, with this recent judgement there is sure to be further delays for both renters and landlords for reaching a resolution one way or the other.
The problem is that, for the moment, the enforcement of the federal order has been left for state level court judges.  Those judges then must look at both federal and state regulations.  They also must consider the individual merits of each case.  This is not a slam dunk decision one way or the other.
So for anyone that got excited or upset about yesterday's federal ruling just remember that each state will use that ruling as a guide but not necessarily follow suit.
By Denise Lones CSP, M.I.R.M., CDEI – The founding partner of The Lones Group, Denise Lones, brings nearly three decades of experience in the real estate industry. With agent/broker coaching, expertise in branding, lead generation, strategic marketing, business analysis, new home project planning, product development, Denise is nationally recognized as the source for all things real estate. With a passion for improvement, Denise has helped thousands of real estate agents, brokers, and managers build their business to unprecedented levels of success, while helping them maintain balance and quality of life.