Classic design styles are all about clean lines, simple yet harmonious design, and timeless elements combined with elegant color palettes. Often, classic designs have a traditional appearance, and as a result, they appeal to a wide range of consumers. 
Known and appreciated for being cordial, refined, and somewhat formal, agents with classic brands often work to project an image of enduring quality and substance. 
Ted Mansfield – Black and gold make a quintessential classic palette. The modern sans-serif font maintains thick-thin transitions like a traditional serif, appearing elegant and luxurious.

 

Kim Stevenson – A strong pop of red brings energy to her classic brand. Her use of traditional script and serif fonts brings a sense of experience and authority to every marketing piece.
Karen & Aaron Zehm – Traditional wood grain, classic blues, and a silver trim come together for a polished design with a relaxed energy perfect for a team in the Pacific Northwest.
Classic brands are tried and true, but if you need something with a little more pizzaz for your personality, there is more in store. We have seven other styles: Artistic, Bold, Dramatic, Eclectic, Elegant, Natural, and Understated. Your design style may be one of these or a combo of two. Stay tuned for more info about the other design styles, or take our free Design Style Analysis to find out your personal design style.
To talk to a branding expert and discover how branding can make a difference in your real estate business, call us at (360) 527-8904, email [email protected].
---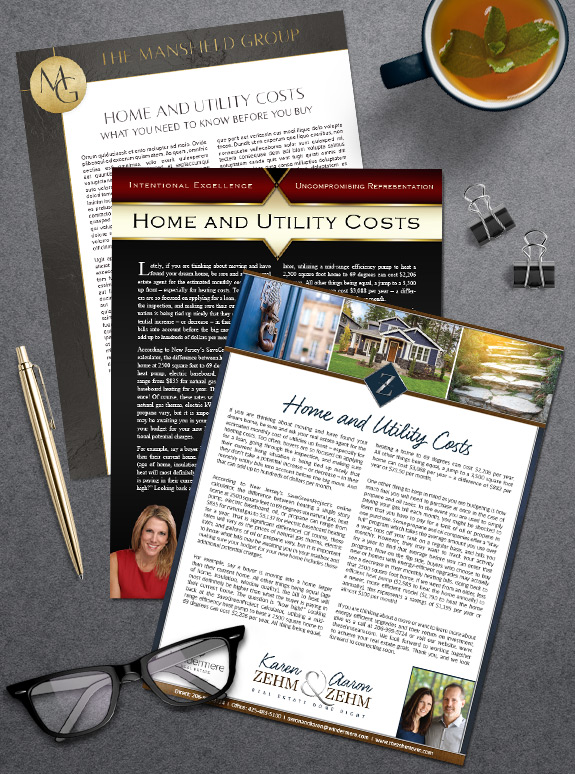 Curious about how your personal style can be represented in a professional brand? Book a branding consultation today!

---