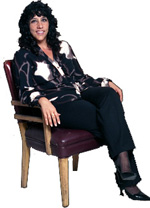 Q:  Denise, I just hate talking about price reductions with my sellers. In fact, I get sick to my stomach for days before I have to have that conversation. I feel responsible, as I am the one who priced their home at that price in the first place. What should I do?
A:  I can completely understand why you don't like the price reduction conversation. However, you are internalizing and blaming yourself for a market condition. The sellers will lose respect for you if you avoid this conversation and their home continues to linger on the market, especially if you were confident about the price when you listed the home.
The best way to handle pricing is to let the seller know that prices change weekly as the inventory in the market changes. This way you and the seller are a team, you supply the market data and together you decide on the price.