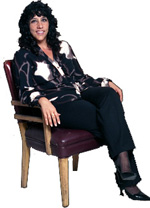 Q:  Denise, how do I gracefully tell my clients that I won't be available while I am taking a week and a half off over Christmas?
A:  Easy! It sounds like you want to take the time off, but you aren't actually going anywhere. Generally agents find actually leaving easier than taking time off and spending that time at home because they don't have rules for this time off.
The first thing I would do is to look at your transactions and your active clients to get a sense of what you truly have coming up. From there you can make a plan and your rules. I would suggest one of two strategies:
Take the whole week and a half off. Delegate the work to other agents as needed and let your clients know you will be unavailable.
Decide to only work on specific client events (but you MUST determine what these are up front or it will become a slippery slope of work!). For the rest of your clients, you can let them know you are taking a week and a half off and will be unavailable. They can determine if they want to wait for you to become available again. If they don't want to wait, make sure you have an agent you usually refer business to ready and waiting in the wings.
In either case, be sure to leave steps for people who call or email you to follow on your voicemail and email auto-responder.
The burden is on you at this point to follow your own rules.