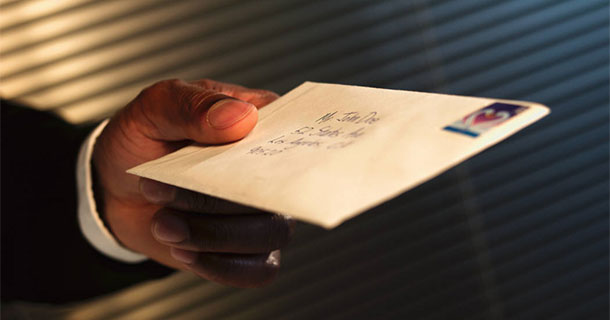 Last week in our Zebra Report I shared that, for most agents, their database is an untapped goldmine of potential commission dollars. I have many agents who come to me for help, asking me to please find them a lead generation system that will generate them leads. But when I ask them about their database, they may have 200, 300, 400 or even over 500 people in their database, rich with past clients, they are not taking care of on a regular basis. In fact, there are some agents who come to me who have not reached out to their database in years.
If this sounds like you, I hate to tell you this, but many of those past and potential clients in your database have likely bought or sold a house with another agent or other agents have received referrals that might have been yours had you just kept in touch.
Ouch!
Before an agent chooses and implements a lead generation system, my advice is always to take care of their database first. These are the people who already know you, know how you work, may have already worked with you, and likely, if asked, would write a glowing testimonial about you (if you haven't asked for a testimonial, I encourage you to do so. You may be amazed at the results!).
The key is to remain top-of-mind with this database. The best way to do this is by sending relevant real estate information each and every month by mail.
I hear what you are thinking: "But Denise, printing and mailing is so expensive!"
Printing and mailing is expensive. In fact, for an 8.5 x 11 full color with bleeds, cardstock, glossy, folds-in-half to 8.5 x 5.5 mailer, you are probably looking at around $1.50 a piece to print and mail. For a database of 200, that is $300 you will spend every month. For one year, that is $3,600. But assuming the average sales price for a home is $250,000, one transaction will gross $7,500 in commission (at 3%). Do I think that 200 people in your database will bring you at least one sale each year?
Absolutely! And then some!
In fact, my findings as an agent, broker, and coach indicate that following-up monthly with a database of about 125 on average resulted in about 20 transactions in a year from repeat business, potential business that was ready to buy or sell, and referred business. About 1 in 6 people in that database were either ready to buy or sell or knew someone else who was ready to buy or sell and provided the referral to the agent every year.
Last week I encouraged you to take a look at your database and really clean it up. How many people do you have in there? 100? 200? 300 or more? Don't let that database collect dust for one month more! Make a plan now so you aren't left wondering what to send each month.
Here is my fail-proof plan to turn that database into your commission-generating goldmine. The plan relies on two templates that you simply update each month:
Article – this can be information you create yourself or can be provided by a third party (with their permission, of course) on anything to do with real estate that your database may find relevant. Topics such as predictions on what is coming next for the market (both nationally and regionally), new construction, interest rates, inspections, home price index, etc are all great topics that should be shared with your clients. Need help? The Lones Group provides three articles each month for agents to send out as their own through our Club Zebra PRO membership.
The key is to send out real estate information. Not recipes. Not reminders to set clocks back or change the batteries in their smoke detector. How would you feel if your doctor sent you a postcard reminding you to set your clock back? If it doesn't enlighten your clients about what is happening in real estate, it doesn't qualify as an article in my book.
Quarterly Report – While many agents are a little nervous when it comes to putting together a quarterly report, they shouldn't be. Once you determine a template, it is easy to adjust the data (which should be readily available in your MLS) every quarter. I usually like to compare the following data points with the previous quarter and the same quarter the previous year: Median sales price, inventory, pendings, solds, and days on market. Then provide a few-sentence recap of what they are seeing and what they might see in months to come.
That's it! It doesn't need to be any more complicated than that. Below is my annual plan that I recommend you follow:
January – Quarterly Report
February – Article
March – Article
April – Quarterly Report
May – Article
June – Article
July – Quarterly Report
August – Article
September – Article
October – Quarterly Report
November – Article
December – Article  (with Predictions for next year – we will have these available for our Club Zebra PRO members on December 15th)
Choose a day of the month that is your deadline or you may find it a challenge to get it out the door. For example, my Zebra Report goes out each Thursday. That is the deadline and has been for over 10 years. I have made that commitment to my readers and you can make that commitment to your database.
In fact, I believe so strongly in the power of sending real estate information to your database every month that I am even going to provide you with an article template that you can use absolutely free! This template is for use in Microsoft® Publisher.
Click here to access the Free Template
Next week I am going to delve a bit further into some special things you can do every year for your past clients that will keep them raving fans of yours for years to come. In the meantime, send real estate information to your database and improve your connections!