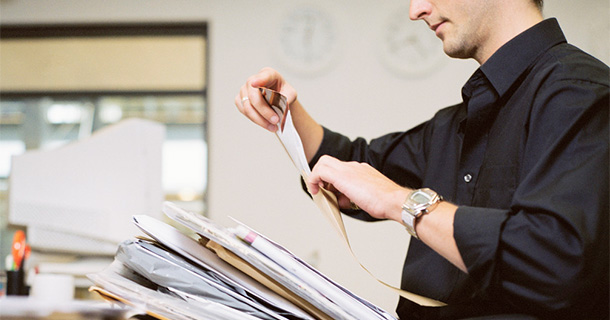 At the end of the year most agents look at the business and how they did throughout the year to learn from their successes and failures and make their adjustments for the year to come. When doing this, agents tend to focus on their total production, income generated, time worked, and overall pace of their business.
However, what they often neglect to focus on is the power of the individual relationships they have established with new clients over the year and consider how they may do more to build those relationships.
According to the NAR 2013 Member Profile, the median percentage of an agent's business in 2013 that came from past consumers and clients was 21%. That means that agents had to go out and drum up 79% of their business last year through meeting new people!
Furthermore, according to the NAR 2012 Buyer and Seller Profile, 84% of sellers and 89% of buyers who completed a transaction last year indicated they would "definitely" or "probably" use their agent again or recommend their agent to others. However, only 23% of sellers and 10% of buyers actually used an agent they had used previously. How do buyers and sellers go from loving their agent and would definitely work with them again to only a small percentage actually doing so?
The system for getting those percentages up is a simple one. I have been encouraging agents for years to follow this one simple system which will transform their business and build their system for referrals.
It starts by analyzing every pending and closed transaction you have had in the current calendar year and then ask yourself how you can truly leverage these relationships to their full potential. Of course, these clients likely had stellar service during the transaction. They may have even received a closing gift. Sure you are probably going to send them a HUD statement at year end and perhaps a calendar, but what can you be doing so you can rely on higher referral numbers every year and not have to spend so much time searching for new business?
When we are busy working on our current business, we forget to remember our clients' anniversary dates of their closing, sending quarterly reports, statistics on the market, and to generally appreciate them the years after their transaction closes. But it is the ongoing development and cultivation of those past client relationships that will bring in new business – exponentially!
And think about this stat – a general sales rule of thumb states that it takes about 6-7 times more effort to obtain a new client than to keep an old one. Think about the amount of time and money you could save in your business by being able to rely on your past clients to refer a higher percentage of your business!
Your database of past clients represents your wholesale business potential. Retail is when someone builds a business selling to one client one at a time and they have to continuously find new clients to keep their pipeline full. A wholesale business is one where one client refers many more clients because they are so impressed with how you took care of them before, during, and after the transaction.
Clients expect you to take care of the during the transaction, so most are so impressed when you remember, keep in touch with and update them after the sale.
Building a whole sale client base requires that you stay in touch after the transaction is over, update clients on a regular bases, and most importantly make them feel that you are there to handle any real estate issue that may arise for them.
In my next Zebra Report, I am going to lay out a one-year follow-up plan that will knock the socks off your past client database.
But in the meantime, take the next week to take a look at your database. Is it in a place and formatted in a way that you could send a mailing to your entire database tomorrow? If not, please take the time over the next week to get that database in order. You are going to want it ready to go with what I roll out for you next week!