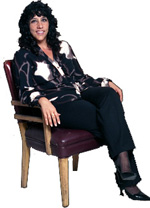 Q:  Denise, I would really like to use a professional photographer, but I usually sell around the $200,000 price point. So at 3% profit, I gross $6,000, but half of that goes to my managing broker. At the end of the day, I barely have enough left over for me, let alone a photographer who charges at least $300 per session! I just can't justify it!
A:  The fact is you may not have extra to pay a photographer, but in order to get the quality you need, you either need to spend time or money. If spending money isn't an option, then perhaps you need to invest some of your time learning how to set up a room shot in terms of vignettes, lighting, and choosing the best settings on your camera. You could also spend some time learning a photo editing program, such as Photoshop Elements, to adjust the color as needed.
Take a look at either your local community college to see if there is a class that fits your needs or check out Lynda.com.