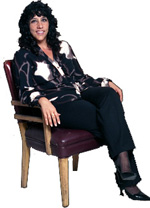 Q:  Denise, what is an easy system I can incorporate into my listing process to get the word out to the neighborhood about my listings? I find that I am reinventing the wheel each time. Sometimes I do a just listed card. Other times I do an open house invitation. I just want something I don't have to think about!
A:  I have the perfect solution for you! When I was an agent, I had a series of three letters that went out to 100 of the neighbors whenever I got a listing:
Letter #1 – I would tell them about the listing, the address, list price, and if there were any open houses planned. I also indicated that if they were concerned about increased traffic, I would be happy to put out a "slow down" sign in the event there were children or pets at play. I also indicated that I would keep in touch with them when the house pended and when it finally sold.
Letter #2 – When the listing went pending, I had a second letter that went out indicating that the home was under contract and I would keep them posted regarding the final price when the home closed. I also indicated to them they may see a decrease in traffic now that the home was under contract.
Letter #3 – When the listing sold, I disclosed the final sales price and indicated that they now had new neighbors. Of course, if they wanted any additional information about how this home sale affected their market value, I would be happy to provide that to them.
I sent out this letter series every single time I had a listing in a neighborhood. It stood out because it was different than the typical just listed card AND because I was consistent and delivered what said I would.
Club Zebra members – if you would like a copy of this letter series, log in to your account and click here.