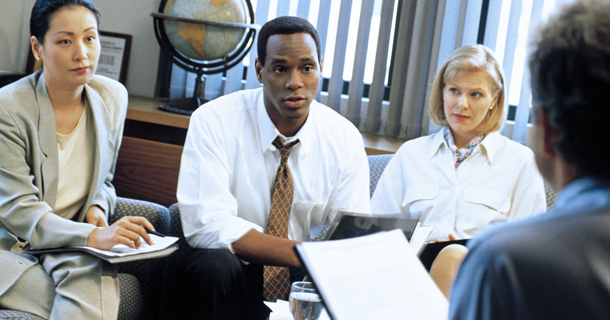 It is not like real estate agents don't have enough to be aware of in their business but there are a few things that I have been seeing lately that are of concern. Lack of awareness around these issues can cause agents a lot of grief in their business.
There are 10 mistakes agents need to avoid in order to stay out of legal and ethical trouble. I am going to address five of these this week and five of these next week.
SHOWING PROPERTY "OUT OF AREA" – If you are showing property and listing property in an area that you don't normally work, make sure you know what you are doing and be able to prove that you do indeed know the area. If you list in an area or sell in an area you will be held responsible for knowing about that geographic area and its "issues."  Issues could be noise- related issues if the property is located close to an Air Force base or an airport. There could also be environmental issues such as agriculture or farming smells or chemicals used, or there could be very local issues that an out-of-area agent may not be aware of. If you are ever tempted to work in an area that you are not familiar with – DON'T! It is not in your or your clients' best interest. Pull in a local agent – you will be glad you did.
GIVING LEGAL ADVICE – As a real estate agent your area of expertise needs to be real estate. You are not an attorney and you are not licensed to practice law. While it is hard at times to separate legal advice from general advice you might give your client, you need to be vigilant about your conduct in this area as you will be held responsible for things you have said that are of a legal nature.
MISLEADING A CLIENT – It is very important that you stick to the facts when listing property. List factual details about a property and do not exaggerate any of its features or the condition of the home. If a buyer feels they have been misled, they can sue. A simple misleading statement might get the home closed but it could also lead to legal action in the future.An example of this is a case where an agent was showing a potential buyer around a home they had listed and when they showed the agent the pool they told the buyer the pool had a higher quality finish than it actually did. It turns out that this was a big buying feature for the buyer and the buyer completed the purchase. However, when the buyer moved in they realized the pool actually had an ordinary finish. Because the weather was bad when the buyer first looked at the home, the buyer did not actually inspect the pool because they trusted the word of the agent. This turned into a lawsuit because the buyer was misled by the agent. Even though the agent made a mistake, their mistake mislead the client. Never exaggerate the features of a home. If you don't know the specifics of a feature do not comment on it.
FAILING TO DISCLOSE A PROPERTY DEFECT – If you know of a property defect it must be disclosed. Defects need to be disclosed. If in doubt … DISCLOSE! DISCLOSE! DISCLOSE!!
BREACH OF DUTY – According to the National Association of REALTORS®, one of the most common types of lawsuits brought against real estate professionals is for breach of duty. Breach of duty can include sharing confidential information about a client that you should not be disclosing. It can include talking about a client to another real estate professional without their consent to share that information. Although this can begin innocently enough, think about a multiple offer situation. Can the presence of multiple offers be disclosed? That is up to the seller. Can it be disclosed to selling agents why the sellers are moving? That is up to the seller. Can the selling agent tell the listing agent that the buyers have three weeks to close on a home or they are homeless? It is up to the buyer. Never assume that information can be disclosed without consulting with your buyer or seller.
This list is not meant to scare you or make you paranoid. I am sharing these with you to enlighten and share the importance of being aware of how your conduct can affect your client and your business. Just think twice before you act!
Next week I will share the other five legal challenges that I am seeing in our industry right now. Read the next five here.