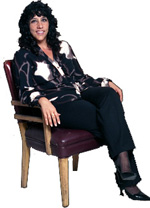 Denise, last week in our coaching group you were mentioning that we should keep physical copies of our client files safe. I just keep them in a file cabinet in my home office. Is that good enough?
Consider the type of information that may be contained in that file. You might have addresses, financial information, names of kids, birthdays, possibly social security information, etc. If you had given someone this information about you, would you feel comfortable knowing it was just sitting in a file cabinet in someone's office? I know I wouldn't.
I would first check with your managing broker. Is there a policy in place for your office regarding physical files pertaining to the type of information you are allowed to keep hard copies of, what needs to be redacted or shredded after use? Perhaps once the file is closed, there is a physical action that needs to occur, such as the file is transferred to your office and locked up there? That is the first step I would take to make sure the files are handled appropriately.
If there is no such policy or system for your office, is there a policy for your company, MLS, or Association of REALTORS®?
If no such policy exists anywhere, then I would still make sure you have a locking file cabinet for sensitive information and try to limit the sensitive information that you keep on file.
Another thing to consider is possible fire damage. If you have documents in your possession that you are required to keep, what happens in case of a fire and those documents are ruined? A fire safe or fire-proof file cabinet may be something to invest in OR making sure you have a copy elsewhere (possibly in a scanned copy on your password-protected backup) if you are called upon to provide this.