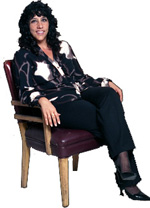 Q: "Denise, after a few tough months with my business and personal life, I think I just need to take a bit of a break from being fully involved in building my business. I think I just want to work with buyers and make them happy for a few months. Any suggestions and do you think this is a bad idea?"
Congratulations! It sounds like you have found something that will feed your soul and build your positive energy! I am proud that you have the self-awareness to know that this is something you need to do in your life right now.
If other business happens to float your way, feel free to take it if you like (especially if they are past clients who provide good mojo!) but it is okay to focus your business so you don't have to worry about putting the energy into getting leads as long as you are financially comfortable with this arrangement.