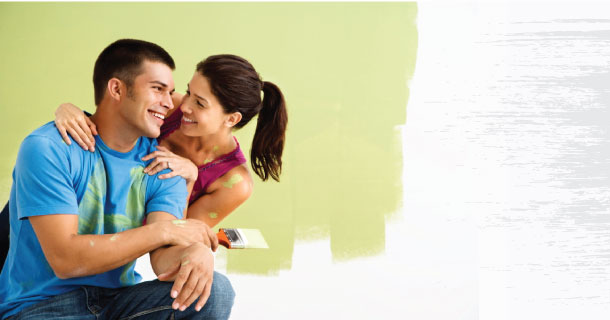 Many of your potential seller clients are opting to do "minor" renovations before they put their homes on the market to sell.  They believe that these renovations will bring them big returns. However, that can be the opposite of what really ends up happening because they fail to do their research and planning before they begin their project.
If potential sellers tell you that they are planning to do any kind of renovation before they sell share the list below with them.  If you have a purchaser who opts to buy a home and do some renovation after they close they will need to consider the following:
Common renovation mistakes:
Not getting the right permits – this is one of the biggest mistakes people make when renovating. Even though you will have to get an inspection from your local inspector at the permitting office, this can save you thousands of dollars in the event something was done wrong in the process.  Inspectors are there to make sure the work is done correctly.  You will not get a permit if it is not done correctly. Although it may be inconvenient, this is a very good thing for the home owner.
Hiring non licensed trades – make sure the trades you are working with are licensed to do the type of work they are doing for you – plumbers, electricians, etc.
Choosing the cheapest contractor – the best contractor for the job is not necessarily the cheapest. If your only criteria for hiring a contractor is price then you will probably be disappointed.  Your contractor is an essential part of a successful remodel and price is only one of the criteria in making your decision.
Choosing the first contractor you hire– hiring a contractor should take time and careful consideration. Don't hire the first person you meet with.  Meet with at least three contractors and interview them with a list of questions that you ask to each of them. Make sure they understand your time expectations and that you have good rapport with them.
Incorrect measuring for cabinets – never measure for your own cabinets; have a professional do the measuring.
Choosing trendy or dramatic colors and finishes -just because you like something doesn't mean everyone else will. Dramatic or trendy colors limit the buying pool if you are selling. Before you do any remodel you have to consider why you are doing the remodel.  Is it for form and function or is it for design and decor?
Not adding a contingency for budget overages – just because you have a budget doesn't mean every line item will be exact. You have to allow for budget overages.  If you don't you will most certainly be very disappointed when you find yourself having to write the check you never planned on writing.
Rushing into a remodel– this is a classic mistake people make when renovating. You should never even consider doing any demolition work until every detail has been considered and planned for.  The end project should be planned for before you begin the project.
Paying more for building materials than you need to – shop around and ask your contractor if they get special pricing on materials. Sometimes you may pay more for a contractor but what you save in materials cost makes it well worth it.
Using cheap materials – what you save up front when you buy cheap materials may seem enticing but may end up costing you much more in the long run. Don't skimp on materials as it will not pay off.
Not getting lien releases when you make payments – this is by far one of the biggest mistakes a homeowner makes when renovating. When work is finished and you are asked to pay, make sure you get a lien release.  Know the laws in your state that pertain to construction liens.
Ignoring safety procedures – there are safety procedures that need to be adhered to when you have anyone working in your home. If you have someone working on your roof for example make sure that they are tethered or are using the right safety equipment.
Cutting corners to save money – when renovating you need to do things correctly because one thing affects many other things. Don't cut corners when renovating because what you save in one area will cost you in another.
Focusing on décor only and not on quality construction – you see this kind of renovation when people "flip" houses. They are often more concerned with the décor and the quality of construction can suffer.
Forgetting to consider floor plan flow – often times homeowners forget to have a space plan made before they begin. The smallest detail is critical when renovating, even a simple detail like not allowing enough space in a dining room for chairs to be pulled out from the dining table is essential to having a functional space.
Choosing appliances last is a huge mistake – many homeowners work with a kitchen designer to work on their cabinet design but leave the appliance selection until later. They often want to see how much money they have left but this is a very bad idea because appliances need to be picked up front, especially when allotting for space or extra amenities such as a downdraft vent in a cooktop.
Skimping on storage -storage is extremely important especially if you are going to resell after the renovation; don't forget to maximize the storage space in any renovation.
The key to a successful renovation is choosing the right contractor, doing your homework and planning before you ever swing a hammer or write a check.  Knowing these common mistakes can help your buyers and sellers make the right choices when renovating.