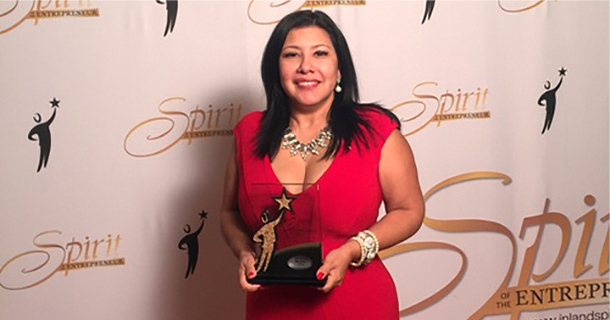 I have had the pleasure and honor of working with the best of the best over the years.  I value concierge client care and when I find it I treasure it. In a world where the pace in which we live is fast and our time is so valuable, when you find someone who is an expert in their field you better hang onto them for dear life!
Fina is a Tile Goddess!!! I can show Fina a tile I like that I have found on the internet and she knows exactly where to get it.  I have worked on a number of renovation projects with her and from a professional point of view she knows what she is doing and she does it well.  If you are lucky enough to have her in your corner she will save you time and money and you will have a blast during the process.
I first met Fina when my cabinet expert recommended her.  I get so many referrals from so many people and honestly few of them wow me.  Fina was different. From the moment I met her I knew that I had stumbled upon a powerhouse of a business woman and an incredibly artistic and creative person.
Fina owns her own business in Palm Desert called Tile Designs by Fina. She not only sells tile, but she is instrumental in helping her clients plan their projects, choose tile, create stunning designs and manage the ordering and installation requirements on complicated installation jobs.  What I love most about Fina is how she values and treats her clients.  She has the innate ability to understand her clients' needs very quickly and then she delivers op notch service.
I was once working on a project with Fina and because I was not able to be at the job site every day,  I was blown away to find out that she had dropped product off at the site, met with my tile installer, and even measured the job herself just to make sure the installer's numbers matched the order.  Now this may not seem like a big deal, or you may think, "Isn't that part of her job?" I can assure you that I have worked with many tile store owners in the past and I NEVER received this kind of service.
When I am working on a project it is critical that I have the best people on my team. Fina is at the top of my list of people that I wouldn't dream of being without on any of my projects.  And even though her business is in Palm Desert and I live in the Pacific Northwest, it doesn't matter because she sends me tile samples faster than I have had Amazon deliveries. What I appreciate the most about Fina is her ability to connect with her clients.  She deeply cares about her clients, community, family and her business.  She represents excellence in whatever she does. Her passion for tile comes through in her work and her love of people shines bright in every conversation.
It was no surprise to me that Fina just won a Spirit of the Entrepreneur award at a big business gala in Palm Desert.  She earned it she deserves it and those lucky enough to know her and to have the pleasure of working with her know that Fina is a class act!
Fina, thank you for being a role model to other business owners and for being there with that bright cheery voice of yours to brighten my day.   And thank you for being my partner in crime in creating tile masterpieces and for always making me feel like I am your most important client.
Whether you are a Tile Goddess, you sell Real Estate, or you run a small business selling clothing Concierge Client Care is what will set you apart from everyone else.