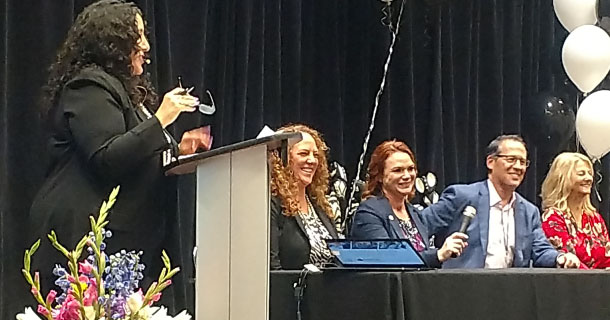 Yesterday was a very special day for me. During our Real Estate Success Summit, I had the opportunity to interview 16 real estate agents that have been able to do incredible things in their business. Each shared their struggles, successes, and their journey to get to where they are today.
As I listened to each one of them I was struck by one very common theme.  Each agent had built their business THEIR WAY.  They found their success by running their business in a manner that suited them, their personalities, their values, and their business style.  I was so proud of each of them but more importantly I was impressed by how a business can be built when you focus on your strengths, not your weaknesses, and how being authentic is so critical to finding your best self!
My advice to any agent who wants to transform their business is to start by writing down the things you love to do and the things you don't.  What is your time best spent doing? Stick to what you are good at and leave the rest to either someone you pay to do that task or you simply don't include it in your business at all.
I also encourage you to find what you are most passionate about in real estate and move closer to that passion every day.
For example, I remember when I started selling real estate I found myself constantly touring new home sales sites.  I was in love with everything "new construction".  I spent more time touring new construction than I did anything else.  So I decided to become an expert on what floor plans sold, what upgrades buyers wanted, how a home was built, what made one new home more desirable than another.  In other words, I immersed myself in my passion.  It paid off for me tenfold as opportunities came my way because my knowledge of this niche market was so high.
If you find yourself trying to "find your fit" in real estate, start by finding out what you are passionate about and build your business around that passion. You may be surprised at how a niche market or opportunity presents itself. Get closer to what you love to do and the money will follow.
Thank you to each of the amazing agents who shared their story and the secrets to their success yesterday at our Real Estate Success Summit. And thank you to everyone who share this special day with us!