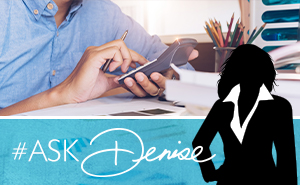 Q: "Denise, I want to get stronger on my pricing as we go into a different spring market. What do you suggest?"
A: In addition to looking for clues in comparable properties (which is always an important indicator of future success), looking at days on market and new pendings are the two data points that in many markets provide the best clues.
For example, you might have 100 listings on the market available in a given week. What does it mean if five of them go under contract? What about 20? What about 50? Tracking those new pendings and the number of listings week after week will give you a great picture of what is currently happening with supply and demand.
Looking at days on market will help you see how aged the inventory is and how aggressive you need to be with the price if you are taking a listing. A few weeks ago I introduced a days on market table in which you break out your inventory into 0-14 days, 15-30, 31-60, and 61+. Then you put the number of homes that have been on the market for that amount of time in each. Here is a link to review that info.
Your next step is to determine the market share of each. For example, if 100 homes are on the market and 20 have been listed for 0-14 days, that duration has 20% market share. If your market has the largest market share or a very high percentage of homes in the 0-14 day category, that means your market is moving very quickly and therefore the pricing can be more aggressive. However, if the largest market share is in the 61+ category, that means things are on the market for a long time and sellers may need to price lower to attract buyers and get their home sold quickly.
Don't be afraid of a changing market!
If you would like some additional ideas and tools, I do have a few free tools in my Club Zebra Vault and my Pricing System is also a great resource!