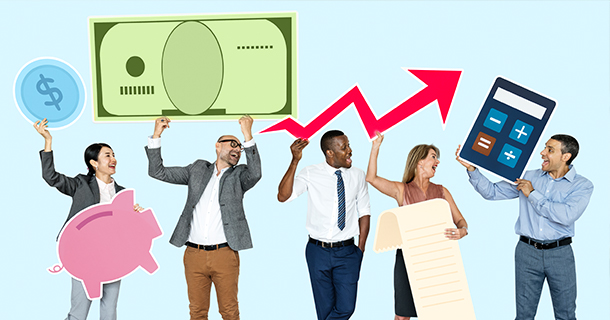 Real estate brokers lose tens of thousands of dollars every year because they don't know enough about investment real estate. While they may help buyers and sellers in the traditional real estate format, they miss out on working with investors who could become life-long multiple-transaction clients.
Almost every real estate broker I've ever spoken to has at some point in their career referred out an investor, developer, or commercial client because they simply do not have the technical skill and know-how to communicate with this type of client.
Investment real estate isn't part of the licensing curriculum. Understanding the many complex formulas to evaluate investment properties is only the first step. Getting to know where opportunities are, and how to take advantage of these opportunities is a huge untapped financial opportunity for real estate brokers. Understanding how our tax code benefits the real estate investor and how to utilize the tax code for wealth building is a critical "must" know-how in investing. As a real estate professional, gaining this knowledge will not only help you earn more income by being able to tap into this large client base, but also learning how to build wealth through your own real estate investments is essential.
Understanding the lingo, the formulas, the tax benefits, and how to minimize your liability are all just a small part of our upcoming 2-day event on how to build wealth from real estate investments.
This class will include robust curriculum covering different types of investments, evaluating investments, pros and cons, how the money side works, tax benefits, how to get started, and much much more. This class is being taught by myself, one of my very special clients who has built his portfolio from the ground up, with knowledgeable guest speakers – a mortgage broker with great information on how the lending side works, an attorney to help navigate the business side, and an accountant to discuss tax strategy.
Our first 2-day event sold out before we could even market it!
We have now added a second 2-day event, but the seats are very limited. Sign up quickly for this class before we sell out!
Building Wealth Through Real Estate Investments
May 13 & 14, 2019
9:00-4:00 each day
Guild Mortgage in Bellevue
150 120th Ave NE #300, Bellevue, WA 98005
Guest Speakers:

This is not a class on how to get rich quick by taking uncomfortable risks. If you are ready to delve into the principles of real estate investing to build long-term wealth and learn from industry professionals, this is the workshop for you. You will learn:
Your investment personality
Real estate asset options – determine the investment type that is right for you
Options for financing your investment
How to property-manage and mitigate risk
How to create financial models as well as all the calculations to evaluate your opportunities and determine if and how your investment will pay off
Tax implications for different legal entities
After this class, you will be able to evaluate an investment with confidence. This class is open to everyone from beginning to seasoned investors.
$795 for the class – pay at once or in three payments of $279

Class Includes:
Microsoft Excel Investment Calculators
Investment Evaluation Formulas
Proforma Template
Property Management Templates and Content
Workbook
I hope you will join us!