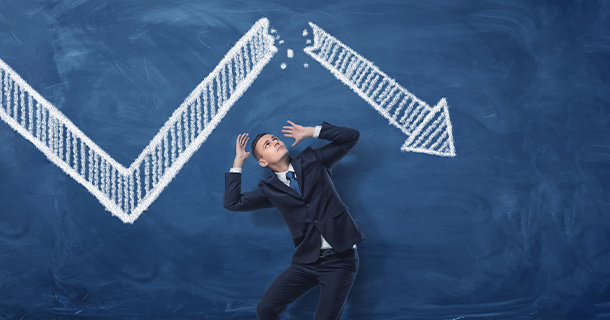 There is no doubt that the last few weeks have been a challenge in many of our strongest real estate markets. In many places we have strong buyer demand, but are unable to satisfy that need because of the demand for social distancing.
We have MLS services in some markets that are not allowing open houses. Some MLS are not even allowing new listings to be added – for the greater good. I have agents asking me about their buyers who had great jobs even a week ago who now may have uncertainty in qualifying. I have agents asking how their buyers can possibly take advantage of ridiculously low interest rates when they don't know if they will have a job to return to. I have agents whose sellers are concerned about allowing anyone into their house.
If you can dream of a situation, I am sure I have received an email about it in the last several days.
What you can do right now is be an authentic voice for your buyer and seller clients. Empathize with their concerns, offer solutions if you have them (but often you won't), but remember – the mechanics of a strong real estate market are still underlying the current virus situation.
Despite the uncertainty, we are still seeing multiple offers. We are seeing virtual open houses. We are seeing more videos of agents giving their spin on events. Everywhere I look I am inspired by agents who are taking an innovative approach to taking advantage of this new normal.
I am seeing agents helping their future sellers make a to-do list via Facetime of the improvements they can do while they are working from home. I am seeing brokerages having virtual meetings via Zoom to keep their agents informed. I am seeing agents helping their potential buyers get pre-approved so they are raring to go to get out shopping. I am seeing agents taking action and getting proactive.
None of us have a crystal ball, but I believe that with the amount of global effort that is focused on combating this will help us get back to normal soon. In the meantime, don't go into hiding. Call your clients and your database, Facetime them, send them information, and offer your expertise.
I decided that for this week's Zebra Report, I would give you a Throw Back as it is Throw Back Thursday. But in this case, I am going back to August of 2008 when I penned this Zebra Report in response to the Housing Crisis. I believe now what I believed then – we will persevere because we trade in something that everyone needs – a roof over their head. We are needed and will continue to be needed, regardless of natural disasters, economic crises, and yes, even a virus.
Hang in there and connect!
---
What Can History Teach Us About Real Estate – a look back to August 2008
As a coach and teacher, this February to August 2008 in real estate, have presented unique challenges for me.  Many agents—including some of the best who have been in business for years—have called me to ask if they should quit the real estate business.

It's understandable.  The past year in real estate has seen some major shake-ups that are re-designing the business landscape.

Truth is, the market has shifted.  There's no doubt about that.  No longer are buyers lining up to buy houses.  No longer are sellers getting multiple offers.

I'm saddened a bit.  But not for the reason you may think.  I'm saddened not that the market has shifted, but rather that so many agents doubt the future of real estate.  A mere change in the market should not have the power to deflate an entire industry.

A mere change?  How can I say that?  I know some of you think that I'm just trying to stay positive in the face of imminent disaster.  Some of you may see me as just a spokesperson for the industry, so naturally I have to get out there and be a rah-rah cheerleader, right?

Nothing could be further from the truth.  I base my belief in the industry on history.  If you take some time to look at the past forty years in real estate, you will see that history can teach us a lot about the real estate market.

History does indeed repeat itself.  It provides us valuable lessons to study—if only we would take advantage of them.  Past events are strong indicators of how we will survive market shifts in the future.

Remember the 18% interest rates from the early 1980's?  Perhaps you weren't around then, but I can assure you that it was a difficult time for real estate.  And yet, the market could bear an 18% interest rate.  When it couldn't, interest rates dropped.

Interest rates have always fluctuated.  They have always gone up, then come down again.  Even today, with a slower market than in the early 2000's boom, we are experiencing all-time low interest rates.

We have the government to thank for a lot of this as well.  The Feds keep a watchful eye on the markets, and has lent a strong hand to help large industries out of disaster—especially real estate.  I truly believe that the recent measures signed into law to help at-risk borrowers are going to be quite helpful to all of us.

How about prices?  Right now, some people are tearing their hair out because their home has lost up to $100,000 of value.  But when you look at the past forty years, you see nothing but appreciation.

From the early 1960's until today—passing through SIX recessions—real estate has continued to appreciate in value.  It is the ONLY investment that has continued to go upward.

Have we reached a plateau?  Yes, we have.  Have we reached the summit?  Absolutely not.

The market always improves.  History tells us so.  Supply and demand will ensure that the market continues to appreciate.  The market is only taking a breather right now.

It is NORMAL for any market to take a breather after a period of massive growth.  Back in 2005-2006, we saw appreciation like we never saw before.  Prices were "off the charts" in some areas.

No market can sustain growth like that forever.  It's just impossible.  Right now, we're just in a perfectly reasonable period of adjustment in which some rules are changing so we can set the stage for future growth.

There always has been, is, and always will be a need for new housing in this country.  And not just for basic living, but also for pleasure and enjoyment.  People want second homes.  People need to relocate for education, business, and recreation.  We need housing for seniors, new families, and a constant flow of immigration.

The laws of supply and demand do not falter.  When there is a demand, there must be a strong supply.  As demand rises, so will prices.  It's virtually a guarantee in a growing country.  And believe it or not, over 200 years since it began, the United States of America is still growing.

Real estate, like any strong commodity, will always be in demand.  As long as any commodity is in demand, it will continue to appreciate and be a strong investment.

True, consumers are concerned right now.  But again, if you look at history, you see that consumer concern was high at several points over the last forty years.  Every time the media reports on "alarming figures", people gobble it up and react with paralyzing fear.

It happened in the seventies.  It happened in the eighties.  It even happened one time in the nineties.  And now we're in the middle of a media frenzy of negative reporting that carelessly avoids any good news.

It is no coincidence that the real estate market has suffered at the hands of consumer concern in the last year and a half.  This is what happens when consumers are inundated with bad news—whether it's completely accurate or not.

But the truth is that even when consumers are concerned, life goes on.  The real estate market keeps on going amid adjustments, inflation, high interest rates, low interest rates, high prices, low prices, and consumer concern.

What goes down comes back up again.  What goes up falls back down again.  From as far back as we can see, the real estate industry has fluctuated wildly.  This is the great lesson of using history as a predictor of what's to come.

Personally, the one thing history has taught me is that over the long haul, real estate has longer "up" periods.  We're in a "down" one right now, but history shows us that once we get back to an "up" period, it will most likely last longer than this breather time.
---
So, agents, take heart with lessons from history.  Camp here on this plateau for a while.  Weather the winds of change.
The summit is yet to be reached.
By Denise Lones CSP, M.I.R.M., CDEI – The founding partner of The Lones Group, Denise Lones, brings nearly three decades of experience in the real estate industry. With agent/broker coaching, expertise in branding, lead generation, strategic marketing, business analysis, new home project planning, product development, Denise is nationally recognized as the source for all things real estate. With a passion for improvement, Denise has helped thousands of real estate agents, brokers, and managers build their business to unprecedented levels of success, while helping them maintain balance and quality of life.