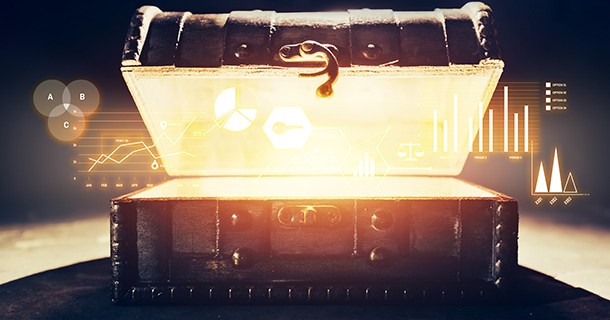 Hi everyone. Today's Zebra Report is about something I'm extremely excited about, and I'm dedicating today's Zebra Report to Blair.
Blair is the daughter of one of my long-time clients, Kitty. Blair is intelligent, energetic, and really personable, but for any new agent coming into the business, knowledge is power. We had a call together and I was actually giddy during that call. She has been on all my webinars. She took some information that I presented, organized it in a beautiful manner, and made some incredible charts and graphs to convey the information. She found all this treasure in the data and really made it come alive for her presentation.
I sat there for a moment, thinking, "you know, this is pretty special." It's special because as I was listening to her talk about the chart, she sounded confident and knowledgeable. You would have thought she has been in the industry for years. The thing that really inspired me is the idea of constantly trying to improve ourselves by learning and trying out new tools, and surrendering.
That's right: surrendering to what you don't know. Surrender to getting help. It's OK to say to yourself, "I'm going to listen to someone who might know something I don't. But then I'm going to take it, adapt it, and implement it in a way that works for me." That's what Blair did.
Learning is very inspiring to me. Watching people grow in their confidence and knowledge is exciting. I love to see people succeed and win. There was part of me that was so proud of her that I could hardly get through our conversation.
I really want to encourage everyone out there. If you are not feeling like you are where you need to be right now, surrender. Ask for help. Listen to someone. Get inspired. Go digging for that buried treasure, whether it's on the MLS or elsewhere. Go on YouTube or talk with your managing broker. Someone out there is ready to help you right now.
This is more important than ever right now. With so much darkness and uncertainty going on in the world, we need those bright spots to get us through. Seek them out.
Anyone out there struggling in any way, you have to keep persisting. Keep at it. This is a phenomenal industry to work in. Real estate is alive and well, both in the Pacific Northwest and throughout our country. You need to pack-on the knowledge and step-it-up a notch. Be the very best you can be.
Blair made my whole month and I am so excited about her future. She really inspired me and I hope you get inspired to get out there and find some amazing treasure in your data.
By Denise Lones CSP, M.I.R.M., CDEI – The founding partner of The Lones Group, Denise Lones, brings nearly three decades of experience in the real estate industry. With agent/broker coaching, expertise in branding, lead generation, strategic marketing, business analysis, new home project planning, product development, Denise is nationally recognized as the source for all things real estate. With a passion for improvement, Denise has helped thousands of real estate agents, brokers, and managers build their business to unprecedented levels of success, while helping them maintain balance and quality of life.