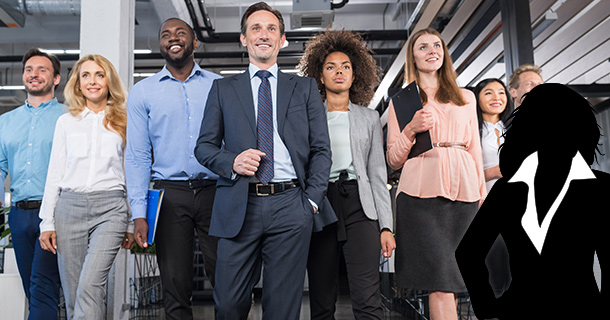 I have worked with dozens and dozens of partnerships, teams, and businesses through the years. The vast majority of them wind up falling apart. Agents and brokers form alliances with the best of intentions – I am good at this, you are good at that; let's leverage our time and resources – but usually don't make it due to lack of communication up front.
Teams and partnerships are formed out of a positive moment and the expectation is that positivity will continue.
But what if it doesn't?
In my experience, EVERY team or partnership hits a roadblock. It might be that someone's expected commission is interpreted differently by the other. Or that one person is expecting to be able to take a week off, but the other was expecting to take the same week off. Or maybe someone spends more on staging than the other person was expecting.
Do you see the common phrase here? Expectations. We all have expectations. Problems occur when expectations don't align with reality or the other person's expectation.
If you are entering into a team or partnership, it is critical to discuss all these expectations up front so they can be negotiated before it becomes an issue. For example, most agents would agree that having time off in their business is important and in a team, the other person would cover. But what if you never actually quantified what time off means? One person might think they are taking three days off per week and the other might think that one day off per month is plenty. Now, that is a fairly extreme example, but because conflict brought on by a difference in expectations is inevitable, it is important to discuss any potential conflict up front and create rules in order to create the smoothest path to resolution. Otherwise, unresolved conflict can lead to hard feelings, resentment, and an unstable business.
As I like to say, "Agreements prevent disagreements." Get it all out on the table ahead of time. Discuss expectations, determine your processes, campaigns, who is going to do what, how you are getting paid, and everything that might be an issue. In fact, it is a good idea to take about a week to write down everything you can think of that you want in your business relationship. Also write down things that might become an issue so they can be discussed and rules for navigating those issues established. Then it is time for the discussion!
This is the basis of a Partnership Agreement. A Partnership Agreement outlines how your partnership or team operates from day-to-day, week-to-week. It should be written and in operation every day in your business. It should be referred to when there is a dispute and reviewed on an annual basis to make sure things are running smoothly.
The Partnership Agreement contents include:
Establishment of regular day-to-day business meetings and partnership review meetings
Process and Campaign Task Management
File Management
Client Management
Listing and Buyer Presentations
Commission as it pertains to different types of clients
Expenses
Time Away from Business- regular time off, vacations, illness, caring for loved ones
How Disagreements are Resolved
Termination of Partnership – notice, commission, handling clients, brand, website
You are probably not going to be able to hammer all of this out in one sitting. You may choose to have around three meetings around this subject or even work out the details via email. But it is the most important item for partnerships to be successful long-term.
Even married couples who have formed a team or partnership should have elements of their business spelled out in a Partnership Agreement.
Set your partnership or team up for success!
---
If you are forming a team or partnership and are planning on writing up a formal agreement, we have a template that is a great starting place! Available to Club Zebra PRO members: Partnership Agreement
You will be prompted to login and then you can download.
Not a Club Zebra PRO member? Join now for just $9.95 your first month: