Do your clients know how much their property has appreciated in value since they purchased it? When you need something quick, this Homeowner's Equity Appreciation Report is a fantastic tool that can be added on to Annual Client Review or it can be a completely separate report that you send. This is a fast and easy way to show the purchase price, approximate current market value, and growth in-between. This information can help convince a potential seller that now is the time to cash in on their equity, whether they are moving to a different area, up-scaling their lifestyle, or downsizing after adult children have left home.
The great thing about this template is that no Excel experience is needed to make a compelling graph. The arrows and graph are made in the publishing program of your choice, and you can customize the number of years and amount of growth shown in your analysis.
Want to add the Homeowner's Equity Appreciation Report to your branded template toolbox? Call us at (360) 527-8904 or email [email protected]
---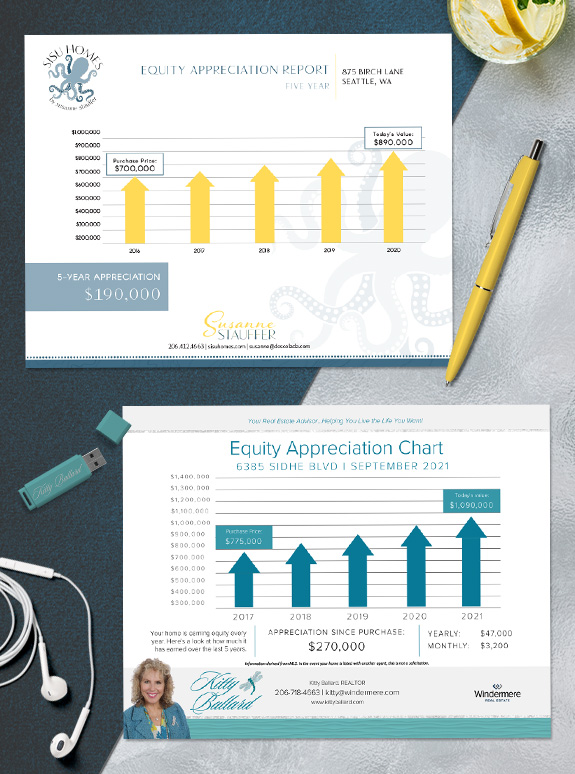 Curious about how your personal style can be represented in a professional brand? Book a branding consultation today!