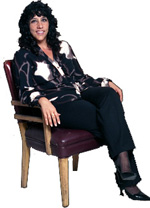 Q: I want to take most of the summer off – it's the last time I'll have with my daughter before she goes to college, but I'm worried about my business. Is it realistic to think I can take two months off?
A: First, I applaud your desire to spend time with your family. And second, I'm glad you're realizing that you can't simply step away for two months without there being an impact.
Any agent can take time off if they do three things: 1) Make arrangements for clients to continue to receive information from them while they're gone. This can easily handled by monthly newsletters. 2) Let your clients know that you will be gone, and why. Tell them upfront that you have someone you are partnering with for the summer who will take great care of them if they need to buy and sell in your absence. 3) Find that great agent who will help you out, and be sure you compensate them appropriately!
Our clients who have "real jobs" get time away from work, and will certainly understand that you need time off too. Just be sure they're not taken by surprise, and do keep a drip of materials coming from you while you're gone so they don't forget you. Then, when you return, send a mailing sharing photos and or stories of the time you had with your family. That's a great way to reinforce the importance of your "sabbatical."